The Laura Lee x Violet Voss Palette Ships Out Soon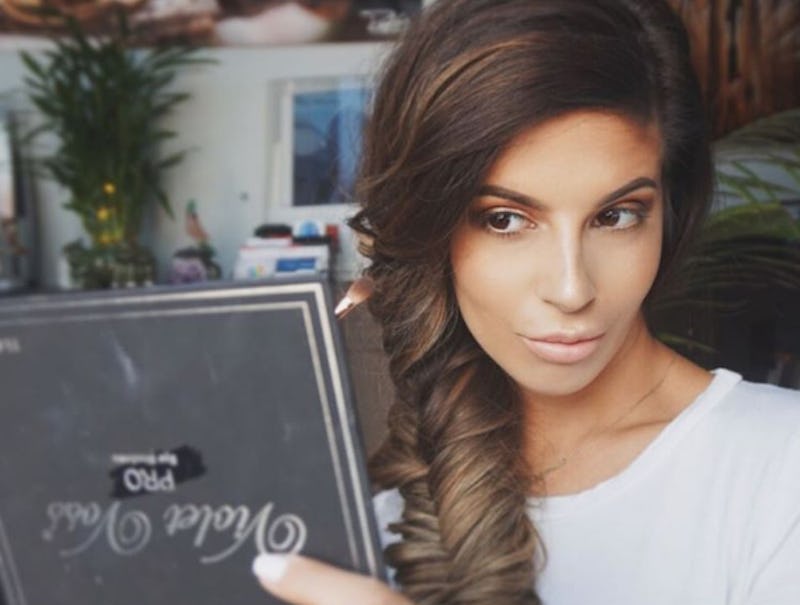 It seems like this summer has been the season of YouTube makeup collabs, and each one if just as good as the last. Filled with matte, shimmer, and even duo-chrome shades, Laura Lee created a limited edition eyeshadow palette with Violet Voss. If you're wondering why you haven't received yours in the mail yet, it's because they have a very specific mailing date. So before you freak out, make sure you know all the details.
If you're not familiar with Laura Lee, you will be after seeing her palette. It's jam packed with all of her go-to shades and is even named after her Southern roots, family, and pets. The best part is that you can actually pick up your palette right now on the Violet Voss site. Although they are limited edition though, so I'd act while you still can.
While I applaud the dedicated makeup lovers who already snagged themselves a palette, you slow pokes are in luck. Even if you order now, you'll receive it when the rest of the world does. According to the site, the Laura Lee x Violet Voss palette ships on July 11, which means you still have a little longer to wait. I'd get over there and order one while you still can, because if it sells out, there won't be a second shipment coming.
With limited edition packaging and 20 hand-picked shades, you can't go wrong with this buy. Plus the YouTuber has already put tons of different tutorials on her social media site showing you just how versatile the palette is. You can snag yours for $45 plus shipping over on the Violet Voss site.
How stunning are those colors?! Although there is a large amount of warm tones, Laura Lee did a great job of making sure her colors work for a variety of skin tones. Honestly, this is one of the most versatile palettes I've seen in a while.
If all that didn't convince you to buy, then just feast your eyes on the swatch above and prepare to be blown away. It doesn't get much better than this, people. So what are you waiting for? Go get to shopping!
Image: larlarlee/Instagram (1)