5 Books Inspired By The Sherlock Holmes Mysteries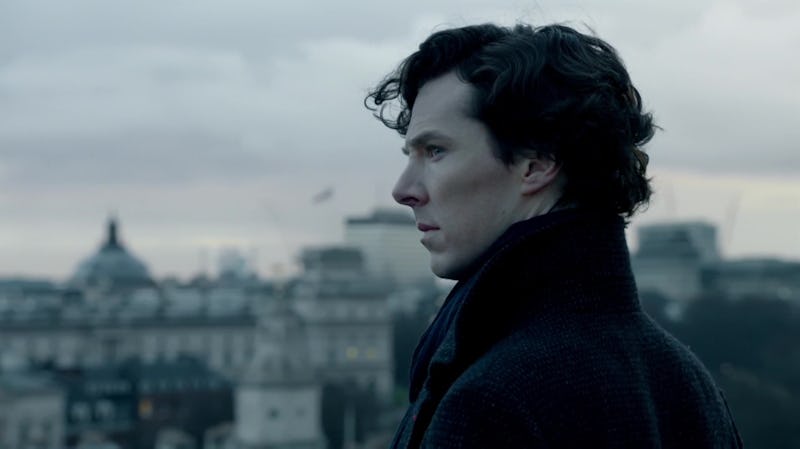 More than a century after Sir Arthur Conan Doyle published the first story about his world-famous detective, we still believe in Sherlock Holmes. You don't have to look far to find movies, TV shows, and books inspired by the Sherlock Holmes mysteries, especially since the character is now — mostly — in the public domain. Put simply, Doyle's detective has become an icon.
Doyle penned 60 Sherlock Holmes mysteries over the course of 40 years. He attempted to kill off the investigator in an 1893 story, "The Final Problem," in which Holmes and his arch-nemesis, Professor Moriarty, go hand-to-hand and plunge down the Reichenbach Falls to their deaths. Doyle published The Hound of the Baskervilles in 1901, but explicitly stated that the tale took place before the detective's death at the falls. Holmes would not officially return until 1904, when he announced his elaborate fakery to Watson in "The Adventure of the Empty House."
Since the author's death in 1930, Doyle's estate has been fiercely protective of his work. When the Holmes character reached public domain in the U.S. in 2013, the estate fought to keep their rights to Doyle's detective, with the argument that, because the final 10 Sherlock Holmes mysteries had not entered the public domain, none of the material could be used. The courts ruled against the estate, but, because so many of Holmes' quirks are fleshed out in the later tales, Sherlock , Elementary, and many other derived works continue to pay royalties to Doyle's estate in order to use his characters and material.
That hasn't stopped creators from making great things out of Doyle's writings, however. Here are five great books, inspired by the Sherlock Holmes mysteries, that anyone can enjoy.
The great-great-great grandchildren of Watson and Holmes must solve a mystery at their Connecticut prep school in this YA series-starter from Brittany Cavallaro.
After the press suggests that Sherlock Holmes might be the man behind the knife, the famous detective must go deep into Whitechapel's underbelly to catch the real killer.
In the English countryside at the end of World War II, a retired detective who may or may not be Sherlock Holmes searches for answers after the mysterious appearance of a silent boy and a parrot that spouts numbers in German.
4. Moriarty by Anthony Horowitz
After Moriarty takes a tumble at the Reichenbach Falls, detectives from the Pinkerton Agency and Scotland Yard race to hunt down the man poised to become his successor.
When their mother disappears, it's up to Sherlock Holmes' 14-year-old sister, Enola, to find out what's gone wrong. But, in order to be successful, she'll have to dodge all of her brother's investigations.
Image: Hartswood Films