Do The New Kylie Glosses Come With Lip Liners?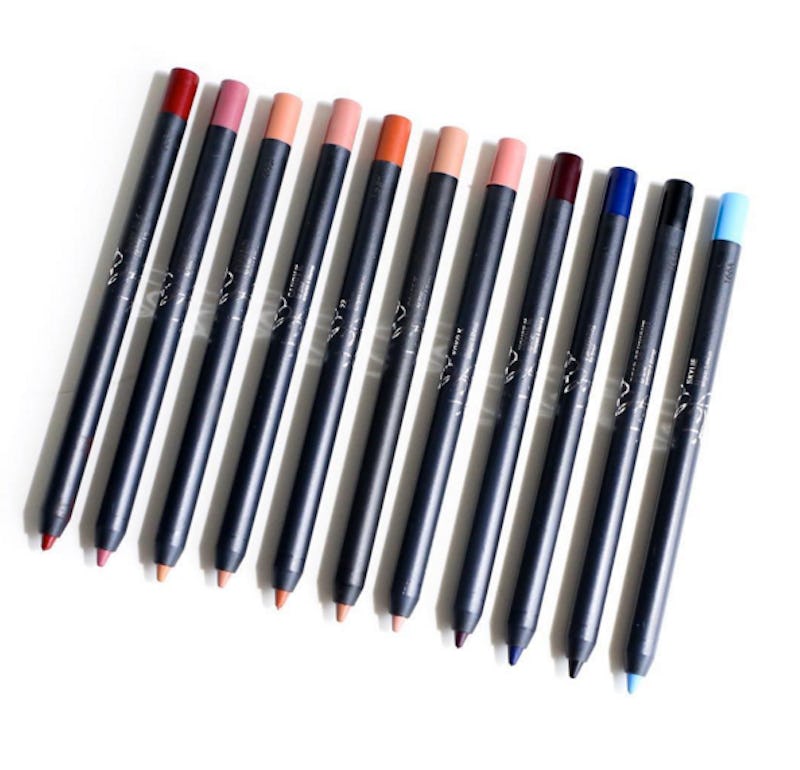 Big changes are on the horizon for Kylie Cosmetics, and even though she just launched four new gloss shades, it seems as though the fun is just beginning. Do Kylie Jenner's new glosses come with lip liners? Jenner's switching up the way things are purchased on her website.
While she has been boasting that her liners and glosses make an incredible combo, these products are likely not going to be packaged together, considering the first round of glosses were sold individually. But, there's still good news. Because Jenner's starting to sell her liners and lippies separately, there's going to be a chance to snag a liner and lip gloss in the same shade. She announced via Snapchat that her new gloss colors (shinier versions of Exposed, Candy K, Posie K and Koko K) will look great when paired with liners in the same color (or mixed and matched as you see fit).
Lucky for you, if you already own any of the lip kits that inspired the gloss shades, you already have a great way to accentuate your pout with a pencil. And if not, look out for even more shades to become available on the Kylie Cosmetics website. I have a feeling that will be happening in the near future. As of now, Mary Jo K and Candy K are the only liners being sold on their own, but on July 8 at 3 p.m. PST True Brown and Dolce K will also be available. See, this is just the beginning, you guys!
If you're hoping to snag a liner to match your gloss (without having to buy a full Lip Kit), you'll probably only have to wait a little bit longer.
Mary Jo K and Candy K were the first to be available individually because these colors are just classics, you know?
Next up will be Dolce K and True Brown K. These are going to go so well with the Like and Literally glosses, especially.
But, eventually, you'll be able to shop liners for all of these shades, I'm sure.
Because why wouldn't you want to add each of these beauties to your collection?
Image: kyliecosmetics/Instagram (1)