Here's Which Of JoJo's Suitors Are Single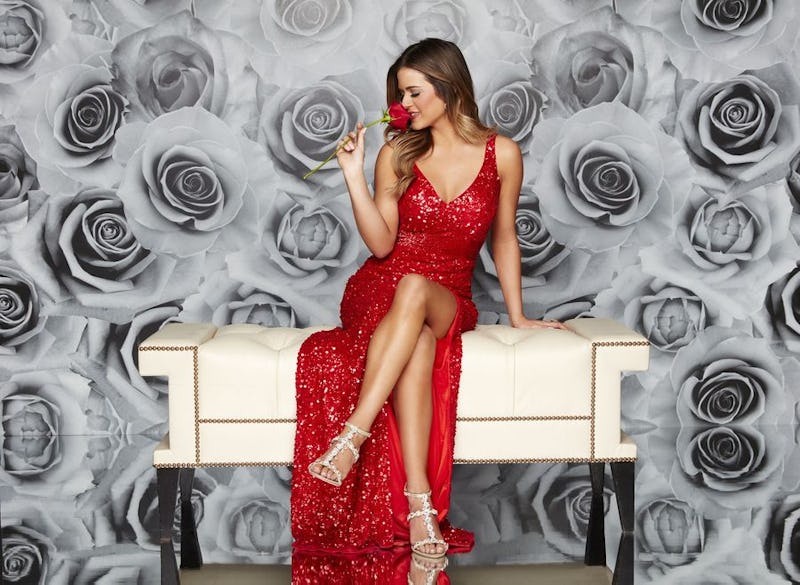 Fans are officially down to the wire in their journey with JoJo on The Bachelorette. Our girl has narrowed the pool down to the final few hopeful bachelors, and it's becoming clear that she has some favorites (I'm looking at you, Jordan). As each episode eliminates more contestants, these rejected guys are keeping busy by hitting the market and getting their single selves out in the world — well, some of them, at least. Just which of JoJo's Bachelorette guys are single right now, though? Enough to make fans very happy.
Right now, there are Chase, Jordan, Luke, and Robby left on the show vying for JoJo's heart, and it's quite a group to choose from. I don't envy JoJo having to making her final decision on August 1. I'm thinking Jordan is going to be walking away with her heart, but regardless of what happens, picking one winner means the rest of the men will be getting cut loose and left without a girlfriend, joining the many other guys JoJo has eliminated this season. Having seen these past episodes, fans know that there are some really decent dudes walking away from the competition, and good news: a bunch of them seem to be single.
Alex
Alex appears to be single from all accounts. His twin brother Adam is happily married, but there is no evidence that Alex has nabbed a lady yet.
Robby
Robby hasn't posted on any social media about having a girlfriend, but that would kind of spoil the show, so it's probably for the best. By all accounts, though, he appears very single. Maybe he has reunited with his ex — the one who looks suspiciously like JoJo and who he broke up with right before the show — undercover.
Chase
Chase doesn't appear to be attached at the moment. His Instagram has a lot of photos from his time with JoJo and some solo adventures sprinkled in.
James
Well, James isn't doing so well at the post-show secrecy thing. He was recently spotted by a Twitter user making out with someone, and blurry photos seem to confirm this. Obviously, this isn't hard proof of anything, but it suggests that he didn't win the season and is likely dating.
Luke
Luke has the same kind of sparsely informative social media as his cohorts do. Nothing says that he is dating or currently in a relationship and he seems to be still into JoJo, and personally, I doubt that he would be posting that stuff too much if he wasn't still single. I think this one is currently on the hunt for a girlfriend.
Jordan
Jordan is the one to watch here. There's obviously nothing concrete but he did post the quote above about one week ago. Maybe that is pointing to his smitten status with a certain former Bachelorette?
Chad
Chad appears to have found someone — Robby's ex, Hope. Uh oh.
Derek
Derek recently got eliminated, so he has no reason to hide any relationship that he may have. His Instagram is not showing any ladies, though, and he seems to be still hung up on his elimination. I'd say he is single. Hopefully, this Jim Halpert lookalike finds his Pam soon.
Wells
Luckily, precious Wells shared with Bustle that he is currently single. No mystery here. Get it, ladies.
Clearly, there are a lot of single and really awesome guys to choose from here. Best of luck.
Image: Craig Sjodin/ABC