16 Photos Of Chase Before The 'The Bachelorette'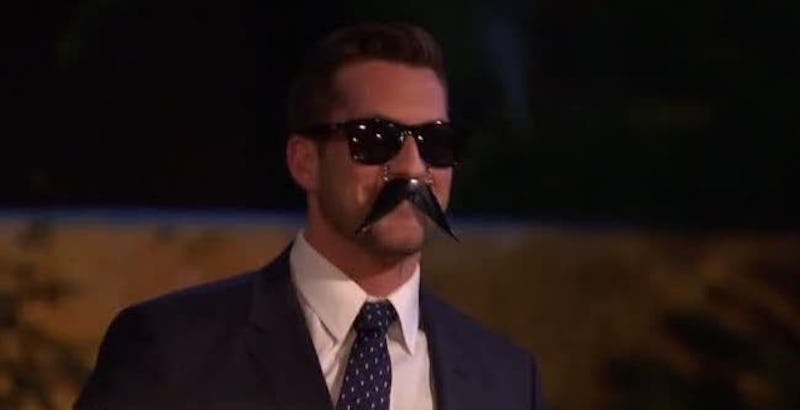 While Chase McNary was eliminated from Monday night's Bachelorette, he seems like a likely contender for The Bachelor. Why not celebrate the Colorado native's turn on the reality dating show with some old photos of Chase McNary before The Bachelorette? After all, they might just provide some clues about what his season of The Bachelor would be like.
Chase was a quiet contender on The Bachelorette, not going on too many dates but occasionally surprising JoJo Fletcher by making it snow and doing some tantric yoga. Some thought his Denver roots and devout Christianity made him too similar to former Bachelor Ben Higgins, which might have been a turn-off for JoJo, having dated Higgins the previous season. In Chase's final episode, he found the courage to confess his love for JoJo, right before she revealed that she was kicking him off the show. While Chase reacted with anger at first, he later apologized to JoJo at the rose ceremony, winning us all back.
Could Chase be the next Bachelor? It seems to be a race between him and Luke Pell, and I do wonder if Chase is too similar to last season's Ben to be the new Bachelor. But Chase does seem to have an exciting, outdoorsy life that could translate well on the show. Check out these pictures of him from before The Bachelorette to see for yourself.
1. Working Out
Maybe CrossFit was a deal breaker for JoJo.
2. Goofing Around With His Sister
Looks like she was getting married.
3. Helping His Favorite Animals
Just a glance at his Instagram will tell you how much he loves lions.
4. Rocking A Beard
It's a good look for him.
5. With His Dog
So cute.
6. On Moving Day
Will he have to move back out to California again?
7. So Wholesome
Looking like an advertisement for mountain air.
8. Frostbite
His season of The Bachelor would definitely include a snowboarding date.
9. Looking Like He's Got An Endorsement Deal
So dapper.
10. Taking A Nap
Hammer is too cute.
11. Chilly?
Clearly a goofball.
12. At The Golf Course
Golfing date? He appears to play all the time.
13. With His Mom
A family man.
14. Among The Flowers
Not a red rose in sight, though.
15. Chilling With His Nephew
Look at him hold that baby.
16. Playing Hockey
Apparently, he plays all the sports.
Whether or not we see Chase on The Bachelor, it's been a good season. Keep up the good work golfing and using the #Lions tag, Chase.
Image: ABC