Is There A Chance Luke Might Not Be The Bachelor?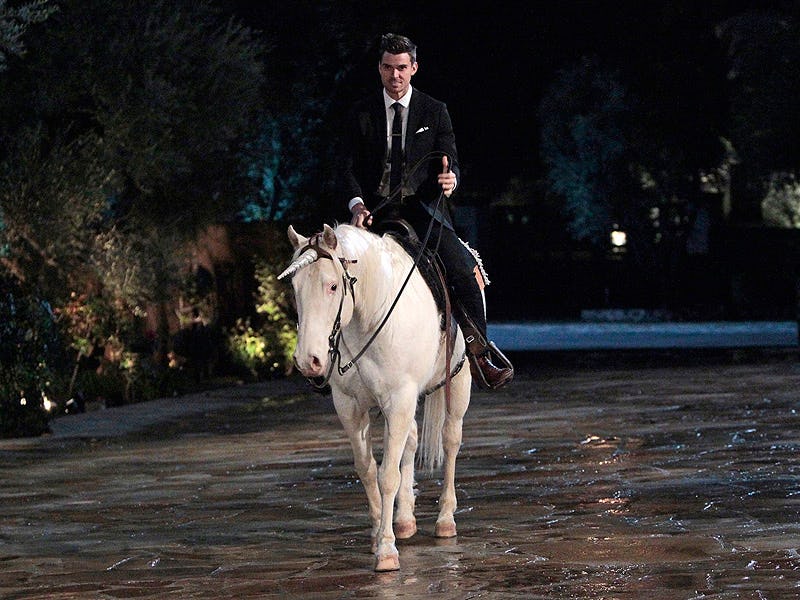 I feel bad that I'm about to do this, but I really need us all to be alert to the possibility that Luke Pell might not be the next Bachelor. I know we all fell in love with the dude during JoJo Fletcher's season of The Bachelorette — except the one person who really mattered, *cough cough* JoJo *cough cough* — but us all wanting it might not be enough to make it happen. As it turns out, there's another person in this equation, and it's Luke Pell himself. The 31-year old war veteran from Texas won our hearts by being a genuine, trusting, and thoughtful person, and it was written all over his face how devastated he was to be sent home by JoJo in Week 8. It seemed like he'd completely forgotten that there were three other men pursuing the same woman he was, and that there was a chance he might not end up with her. Basically, it seemed like he forgot he was on television and got his heart legitimately broken by that blindside, so part of me wonders if he's really gonna be in the mood to put it all out there again — even if it is in the driver's seat.
There's always so much talk about whether someone is on the show "for the right reasons," and because I truly felt Luke was, I wonder if he'll feel like that situation or that experience could be replicated on his own season or if he's ultimately above the drama. His emotional speech during The Men Tell All episode proved without a shadow of a doubt that he'd be an excellent pick, but it all boils down to the fact that hard to know with Luke: He's so mysterious and guarded, and it takes him so long to come out of his shell that I don't know if reality TV is a natural fit for him the way it is for some of the others, like James Taylor or Jordan Rodgers.
But, that said, you best believe I'll be crossing my fingers just about as tightly as two fingers can be crossed, hoping he's our Bachelor for Season 21. I may not be sure that Luke would want the gig, but one thing I am sure of is that he earned my trust over this past season — so, I know that if he signs on for The Bachelor, it's because he truly wants to find love.
Images: ABC; Giphy