Chase Can't Be 'The Bachelor' For A Simple Reason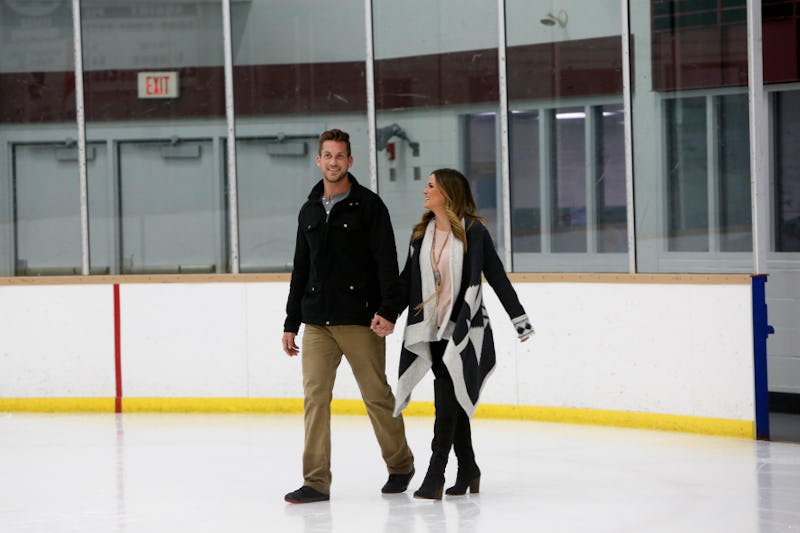 The end of The Bachelorette is near, so it's time to start thinking about the future — and I'm not talking JoJo's potential engagement. Who will be the next star of The Bachelor? There are few obvious contenders right now, namely Luke and Chase, though ABC could pull another fast one on us like it did with JoJo and pluck whomever she doesn't pick from Thailand and place him in a house with 25 women soon after. The two most recently eliminated guys may be our best options now, but there's one very good reason why Chase can't be the 2017 Bachelor — he's just too boring. And the hosts of Bustle's Bachelorette podcast, Will You Accept This Podcast? totally agree.
Now, don't get me wrong here, Chase is a nice guy. He's handsome, smart, etc., but he's mostly just nice, and nice doesn't do so well for television. We really didn't hear anything from him until that weird screaming yoga date that he had for his one-on-one with JoJo. Then he flew under the radar again until the last few weeks of competition, and he only really emoted after he told JoJo he loved her in the fantasy suite and she promptly tossed him back into a bus to go home. He was angry with her then for like, a whole minute! But then he apologized for his actions and went back to being nice, which on TV translates to boring.
Normally, the guy who got his heart smashed the most would be a likely candidate for the next Bachelor, but I just don't think it's going to happen here. On this episode of Will You Accept This Podcast?, Romper TV Editor Allison Piwowarski, Bustle Entertainment Editor Kelsea Stahler, and Bachelor alum Olivia Caridi chat about why Chase doesn't have that je ne sais quoi to be the next Bachelor.
Everyone is in agreement that Chase is a nice guy — he's probably the best guy to have around when you need him — but that doesn't mean that America is going to want to tune in and watch him date 25 different women. He is just too quiet and normal to be the star of a reality television show. He probably made it through casting to JoJo's season because he's the nice guy to contrast with "bad boys" like Chad and guys whose motives are being questioned like Robby and Jordan. But that's not enough for Chase to carry a whole season of The Bachelor, no matter how memorable his exit from JoJo's season may have been.
For everything Bachelor Nation, check out previous episodes of Bustle's Bachelorette podcast.
Image: Adam Larkey/ABC