Robby Hayes Is Probably Single Post-'Bach'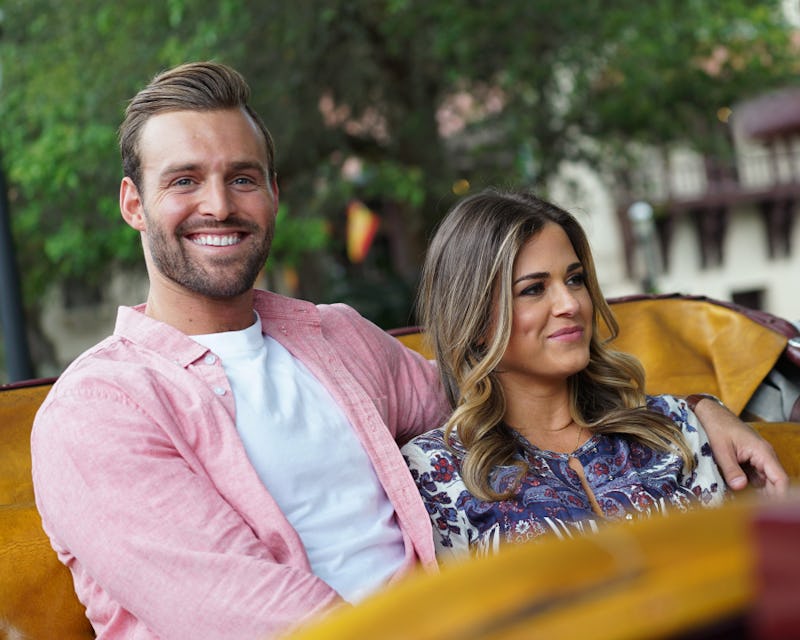 While it sucks to be dumped at the end of a show like The Bachelor or The Bachelorette, I have to imagine that it sucks more after the show is over, because then everyone knows that you got dumped and wants to ask you about it. Such is life for Robby Hayes right now — the whole country saw him almost propose to JoJo (excuse me, "Joelle") Fletcher on The Bachelorette only to have her turn him down. But, the show was filmed months ago, so is Robby Hayes still single after The Bachelorette ?
Robby and JoJo had chemistry right from the start — unfortunately, so did JoJo and Jordan Rodgers, who is the man that became her fiancé. I think the worst part is that Robby did not see the breakup coming. He was so confident in his and JoJo's relationship up until the minute that she didn't want him to get down on one knee. Ouch, dude. Ouch. It's hard to say if he's in a relationship now, because he wouldn't be allowed to show it on social media anyway. Imagine another Kaitlyn-and-Shawn-esque Snapchat spoiler? ABC is totally not going to let that happen, and I'm sure they put the fear of God in the contestants to not spoil a thing on social. Robby's Instagram is nothing but pictures of him hanging out with his family and flexing (no hate). Robby also probably really wants to be the Bachelor, so why would he get into a relationship so soon after filming?
So, what's next for Robby? I'm sure he'll try and parlay his 15 minutes into another 15 minutes of fame, but I'm not sure he'll get back on the dating scene just yet. As we've learned on the show, Robby went from a four-year relationship with ex Hope Higginbotham basically right onto The Bachelorette. Right now, Robby should probably take some time for himself, you know? Figure out what it's like to be alone and loving it. Also, I would stay off social for the time being, because everyone is going to want to know what you're up to. But don't worry, Robby — you'll come out the other side and find the woman for you when the time is right.
Images: Michael LeGrand/ABC