JoJo's Brothers Held Back On 'The Bachelorette'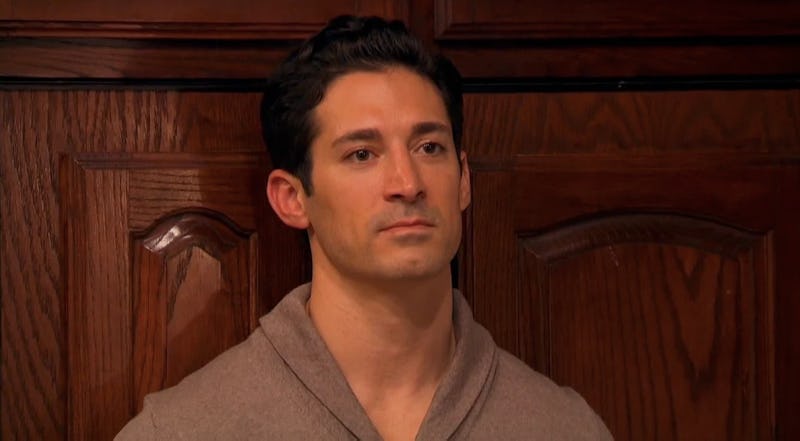 Times have changed, Bachelor Nation! Instead of flying off the handle as they once did with Ben Higgins (sorry, Ben), JoJo's brothers were so nice to Robby and Jordan on The Bachelorette . I don't know how it happened — maybe now they trust JoJo's decision making (she's been through this already on The Bachelor, after all), or maybe it's because JoJo is in the driver's seat here, and not one of the guys, but Ben and Matt Patton were totally chill when meeting their sister's potential husbands.
If you remember from Ben's season of The Bachelor, when Ben and JoJo came to visit JoJo's family, JoJo's brothers were pretty hostile to Ben, telling him that he had brainwashed his sister into loving him and that he was a con artist being on The Bachelor. It was pretty uncomfortable, mostly because JoJo's mother was swilling champagne and her father seemed happy and the brothers went with the full court press. I can't blame them for wanting to protect their baby sister — I would do the same if my sister went on a reality show where she had to compete against 25 other women for a husband.
At the end of the day, it's completely JoJo's decision who she wants to marry at the end of The Bachelorette. JoJo is in control of her own destiny, and I think that's why JoJo's brothers lightened up the second time around. Ben was clearly indecisive on his season of The Bachelor (he told two women he loved them — come on, dude), and JoJo's brothers putting a little bit of fear in him was a good thing. Here, JoJo's brothers are trusting that she knows her heart and what she wants to do, and they're supporting her no matter what.
Images: ABC