Leah Needs To Do 'BiP' Differently Than 'Bachelor'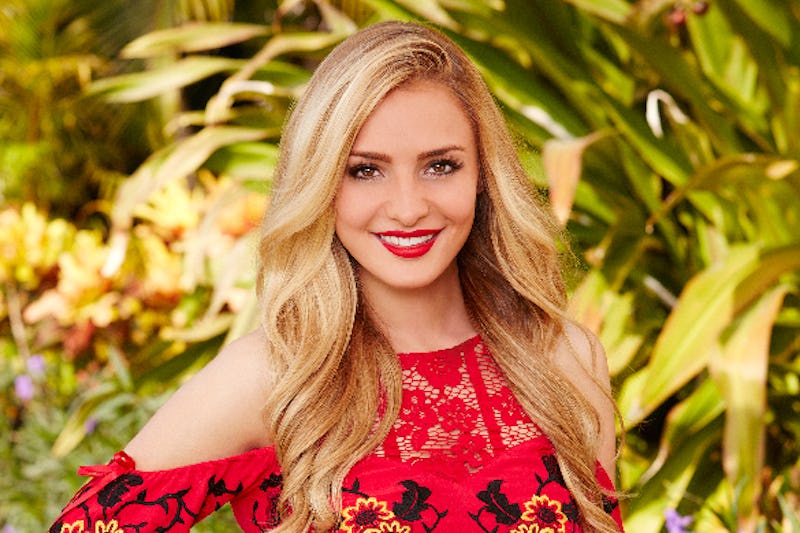 It's already off to a great start, and Bachelor in Paradise Season 3 can only get better. This season there are a slew of new people from the past year, including Leah Block from Ben Higgins' season of The Bachelor. She will have the chance to come back and show us who she really is after what happened to Leah with Ben. Hopefully things go way better for her this time around.
Leah was pretty much never in the spotlight on Season 20, until she was. Things went really south after Caila got a second 1-on-1 date before Leah got her first. She contemplated leaving at that point, not really understanding why Ben was keeping her around if he didn't want to get to know her. She went on the group date that week and pretty much pouted her way through. She then decided that she was going to try and get Lauren B. tossed off the show by telling Ben she's not real and acts differently around the women (a classic Bachelor complaint). After Ben confronted Lauren about it, Leah flat out lied to the women about being the one who went to him. Then, in a final act to win him over, she went to his room and continued to talk trash about Lauren. Ben sent her packing for using her time with him to talk about one of the other contestants.
When the episode aired, Leah responded to her actions on social media, writing, "Rough night... So I'll eat my emotions." Lauren B. also posted an Instagram that read, "When someone does something wrong, don't forget all the things they did right." Leah responded, "Love you boo." It seems these two have put their differences aside and now Leah is back on TV. Here are some ways she can make the most of her second chance.
Don't Lie
Pretty straightforward! Don't create a scenario that's going to cause drama if it isn't true. It never ends up working in your favor.
Own What You Do
If you are going to say something about someone, you have to own it.
Make The Most Of Things
Things are going to get rough, especially with Chad in the mix, so try and relax and make the most of those free drinks Jorge gives out.
Have Fun
You might not meet the love of your life, but you can still have a great time and make friends.
Wear Lots Of Sunscreen
It gets hot AF down there. Reapply often.
Don't Drink The Water
This is just Mexico 101. Be careful, Leah, and have fun!
Images: ABC/Craig Sjodin; Giphy (5); Bachgifs.com