This Olympics Commercial Has A Powerful Message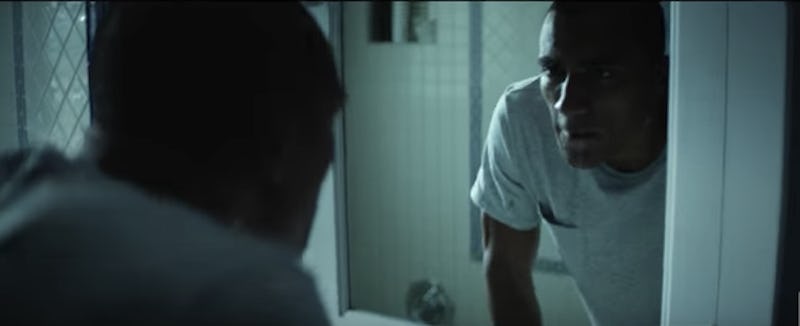 There's nothing quite as inspiring and motivating as the Olympics. I remember back during the 2004 games in Athens, I got so pumped up watching Team USA that I went to my local YMCA, ran around the track, and swam a few laps. I was woefully out of shape at the time and definitely overdid it, but hey, it's the effort that counts. And Olympic fever can also produce far more inspiring things than my time at the gym, like the athletes in Gillette's Olympics commercial.
Pretty much all of the world's major companies get in line to be an Olympics sponsor, but this ad stands out. It's hard to watch Gillette's new commercial, "Perfect Isn't Pretty," and not feel something genuine. The ad features four athletes, and unlike most companies that strictly promote Team USA, each of Gillette's competitors hails from a different country, showing that the peoples of the world aren't as different as some would have you believe. The lone American in the group is Ashton Eaton, who is the world record holder in the decathlon, and the reigning "world's greatest athlete" after taking gold in the event at the 2012 games.
Eaton is joined in the ad by Brazilian soccer star Neymar Jr., Chinese swimming sensation Ning Zetao, who will be competing in his first Olympics, and British cyclist Andy Tennant, who actually missed the cut for Rio. And while many ads surrounding athletes typically focus on the glory of victory, Gillette is taking a different approach. Set to a perfect custom track by Sia and featuring Pusha T called "Unstoppable," the ad focuses wholly on the hard work and sacrifices these athletes endure in their attempt to be their best.
As you can see from the ad, there's no subject that is off limits. Tennant is shown feuding with his girlfriend about how often he trains, Neymar is seen trying to find time for his son, Eaton is so sore he struggles to even get off his couch, and Zetao is shown battling the intense pressure that comes with being the most-hyped athlete in the world's biggest nation (and vomiting, natch). The ad concludes with the athletes gaining some success, but it's more meaningful since the viewer has seen how hard it was for them to get there. Gillette's slogan, "The best a man can get," is re-appropriated here to apply to the athletes. "The best a man can get isn't always pretty," the ad states. "But always worth the chase."
Now if you'll excuse me, I feel the need to go to the YMCA.
Images: Gillette