Da'Vonne Is The First Member Of The 'BB18' Jury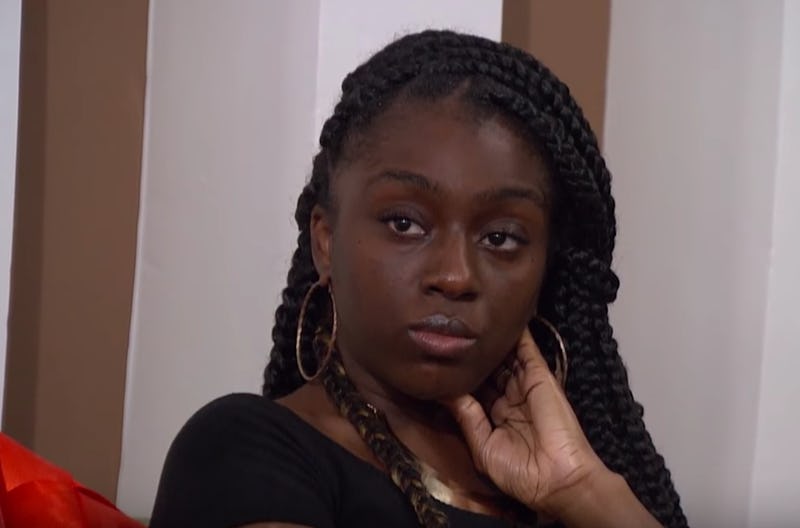 Paul and Paulie — or P/P, as they prefer to be called (for some reason) — continued to rule the house on eviction night, successfully getting Da'Vonne evicted from the Big Brother house. Da'Vonne had been Paulie's target all week, and his influence over the house proved insurmountable, as even James, who wanted to keep Da' in the house, ended up voting for her eviction. Only Michelle and Zakiyah voted to evict Bridgette, and Da'Vonne was evicted from Big Brother 18 without the need for Paul to act as a tie-breaker.
Da'Vonne might be out of the Big Brother house, but she's not done playing the game. By surviving the first few rounds of evictions, Da'Vonne is now the first member of the BB18 jury. She can't win the competition, but she can influence who does. She's also no dummy, and, as she was going out the door, she took the opportunity to stir the pot in the house. Before her eviction, James had let slip that, in the event of a double eviction next week, he, Paul, and the rest of their allies were planning on putting up Victor and Bridgette. It was, admittedly, a mistake on James' part, as it let Da'Vonne know that she was going home. But James' slip didn't just warn Da'Vonne of her BB18 fate, it also gave her a final gameplay. As she was saying goodbye to the Houseguests, Da'Vonne hugged Victor and told him that he was going to be a target for the double eviction. "I told him they were gonna take him out in the double. She snitched," Da'Vonne told Julie Chen after her eviction.
It will be interesting to see how Da'Vonne's eviction affects the chemistry of the house, especially Zakiyah's relationship with Paulie, which was already on shaky ground pre-eviction night. Meanwhile, James has been able to stay off the radar, but he could be forced to choose sides sooner rather than later. And, if Victor takes Da'Vonne's warning seriously, he'll need to play it just right to make sure he's not the next one out the door. One thing's for sure, it won't be the same without Mama Da'.
Images: CBS; Giphy