Every Old School Britney Reference In "Make Me"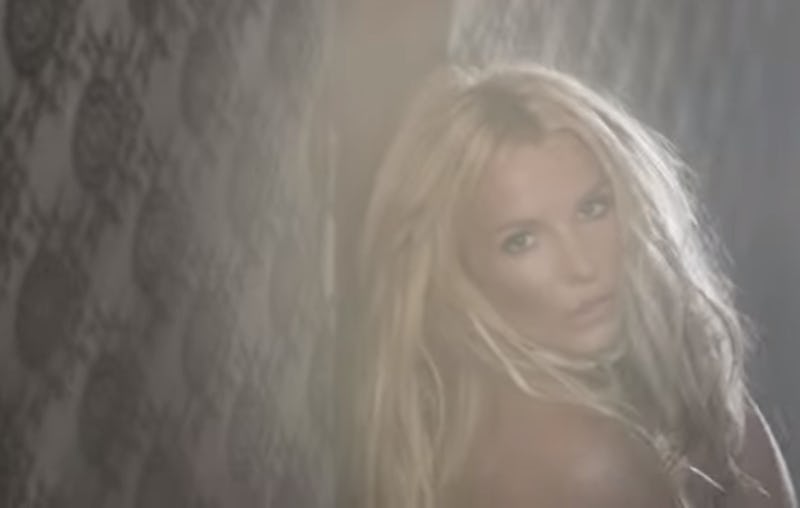 It is time to party like it is 1999 again because Britney Spears is back with a brand new video and it is full of throwback goodness. "Make Me" is an ode to Spears' music video history with nods to everything from her first major hit "...Baby One More Time" to "I'm a Slave 4 U." From her messy hair and lace outfit to the video's use of lens flares, everything old is new again in Britney land and it feels so good.
While some of the references to her old videos are obvious, Spears hid a few treats for just her hardcore fans too. "Make Me" is not just riffing on her early hits, the references to Spears' career in music videos spans at least through 2013's "Work B**ch." Is Spears making a commentary on how the music industry has marketed her since she was a teen, or is she simply embracing what works? Either way, "Make Me" is going to be your new favorite jam thanks to its upbeat lyrics and retro look.
This is the Britney Spears' music video that has been missing from your life even though it looks an awful lot like the videos you have seen before. Don't stress, just check out "Make Me" and see how many Spears' music video references you can catch.
The "Stronger" Black Lace
Spears is rocking a black lace ensemble in "Make Me" that could have been pulled straight out of her 2000 closet for the "Stronger" video. Black lace clearly equals power in Spears' world.
The "Lucky" Video Within A Video...
Once again, Spears goes back to the video within a video technique that served her so well in "Lucky." Where once she was playing a star sick of her fake life, in "Make Me" Spears is having a blast choosing which hot guy should be in her exercise/music video jam.
And The "Lucky" Stars
The stars on Spears' "Make Me" outfit look super familiar. Is this video secretly a "Lucky" sequel?
The "I'm A Slave 4 U" Tousled Locks
Spears is letting her lovely blonde locks run perfectly wild in both videos.
The "...Baby One More Time" Hallway Dance
The hallway is smaller in "Make Me" and there are no lockers, instead Spears has updated her hallway dance moves with a more adult look and feel.
The Bedazzled See Through Outfit From "Toxic"
Spears' love for see through, bedazzled outfits will never die and I love it.
"Work B**ch" Everything
The two piece, the sexy car, the product placement, the lens flares — "Make Me" is basically the innocent little sister of "Work B**ch."
Hot Guys From Every Video Ever
It just would not be a Spears video without hot guys being hot.
"Make Me" is classic Britney with an updated twist which you know translates to perfect. Now, go watch "Make Me" 50 more times, you know you wanna...
Images: Britney Spears/YouTube (9)