A KathleenLights x Makeup Geek Sneak Peek Is Here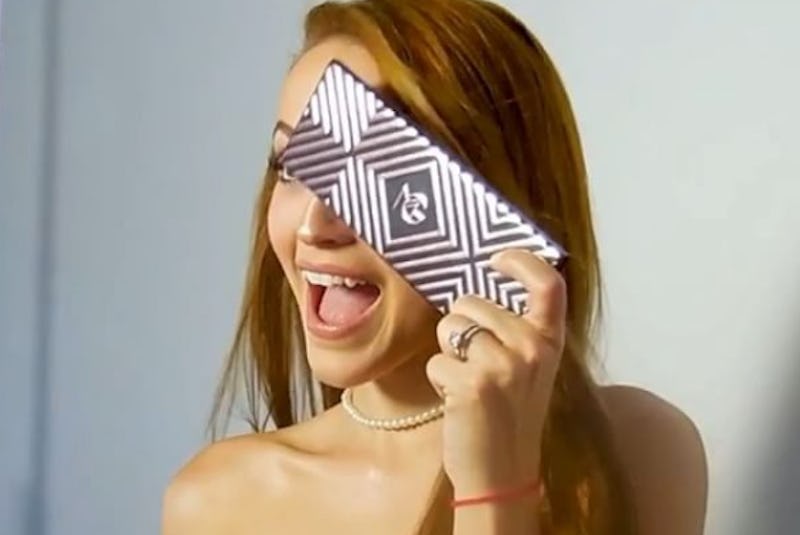 As you likely already heard, KathleenLights and Makeup Geek have teamed up for a highlighter palette. *Cue the freak out.* As if the initial news wasn't exciting enough, there's now a sneak peek to get everyone ready for the big launch. There's still no telling when this gorgeous glowy palette will hit the shelves, but these social media hints are enough to tide you over until the news is out.
And so far, all we have about the collab are hints. It all started when Kathleen Fuentes tweeted about an upcoming photoshoot. Then she let word out that it would be with the makeup company. Just hours later, Makeup Geek posted a photo of the vlogger on set with the palette. But the excitement really began when she announced that it would be a highlight palette. Put all those clues together and you get one very happy fan base and a brand new product on the way.
Now there's a whole new batch of sneak peeks hitting the 'net. The company put out an Instagram picture officially declaring the collaboration, followed by a behind-the-scenes video to go with it. Prepare yourself, because this video will not only get you ready for the big launch, it'll leave you with so many more questions.
OK, so they still didn't officially show what was inside the palette. If you're anything like me, you're dying to know exactly what's in the collab. This definitely makes the wait a little better though.
Coming soon, people! That's pretty good news. While the highlight doesn't look completely intense in the picture, there's no doubt in my mind that this will product pack some serious shine.
The cheek shine! The nose shine! I'm speechless. Let's just say I'll be patiently waiting on social media to see what's to come.
Images: MakeupGeekCosmetics/Instagram (1)