'Outcast' Will Return To Haunt Your Dreams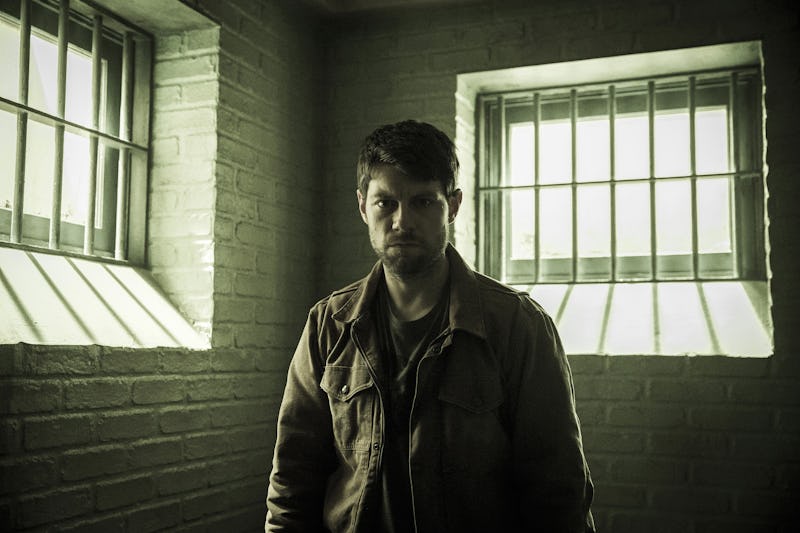 When FOX brings its much-hyped adaptation of The Exorcist to television this fall, millions of viewers are bound to watch it based on brand recognition and the fact that it's airing in primetime on a broadcast network. But for fans of the demonic possession genre, there's been another series quietly scaring the crap out of a smaller portion of the population all summer long: Cinemax thriller Outcast . Based on a comic book series by The Walking Dead's Robert Kirkman (who also adapted his own material for the small screen), the show ended its freshman run earlier this month. Fans of the premium cable drama likely want to know, when is Outcast Season 2?
Fortunately, unlike Kirkman and his terrifying exorcism sequences, Cinemax doesn't feel like keeping its audience in suspense: Outcast was renewed for Season 2 way back in March, three full months before the series even premiered. That means viewers were able to happily watch the Season 1 finale without the fate of the show hanging over their heads. Of course, it's not unheard of for a show that already scored a renewal to later be retroactively cancelled; HBO, which owns Cinemax, recently did just that to not one but two of their own shows (political satire The Brink and '70s music drama Vinyl ).
But there's no reason to believe the same ignominious fate might befall Outcast. Sure, the 152,000 viewers who tuned into the Season 1 finale live might sound minuscule out of context, but overall the show's ratings have been doing well for the network. The Outcast premiere set a ratings record for Cinemax back in June, and the series has posted impressive gains when L+7 ratings are taken into account (that's the number of people who watch an episode on DVR or streaming services within one week of its original airing). Not to mention the fact that the only other scripted program Cinemax currently airs is Steven Soderbergh's The Knick, which means Outcast isn't exactly competing for resources.
So when will Season 2 grace our screens? Since Season 1 only just ended its run, Cinemax is a long way out from announcing an official premiere date, but it's safe to assume that the network will keep Outcast as a summer series, when the television landscape is less crowded and it can capture more eyeballs. Another debut in early June seems like a good bet.
Of course, the best way to gauge Cinemax's faith in the show will be how many episodes Season 2 gets. Hopefully the episode order won't be reduced, but will the second season stay constant with 10 episodes, or — like USA with its buzzy new drama Mr. Robot — will Cinemax reward its record-breaking series with an expanded order of 12 or 13 episodes? (Or maybe even a live after-show like Mr. Robot or Kirkman's other TV adaptation, The Walking Dead?)
Even though we already know Outcast is coming back for more, there are still plenty of mysteries left to be solved — both in the plot of the show itself and behind the scenes. The scariest part for the show's fans will be waiting for those questions to be answered… and then somehow waiting 10 months for more episodes.
Images: Kent Smith/Cinemax (2); Macall B. Polay/HBO