Steven Avery's Lawyers Speak Out About Dassey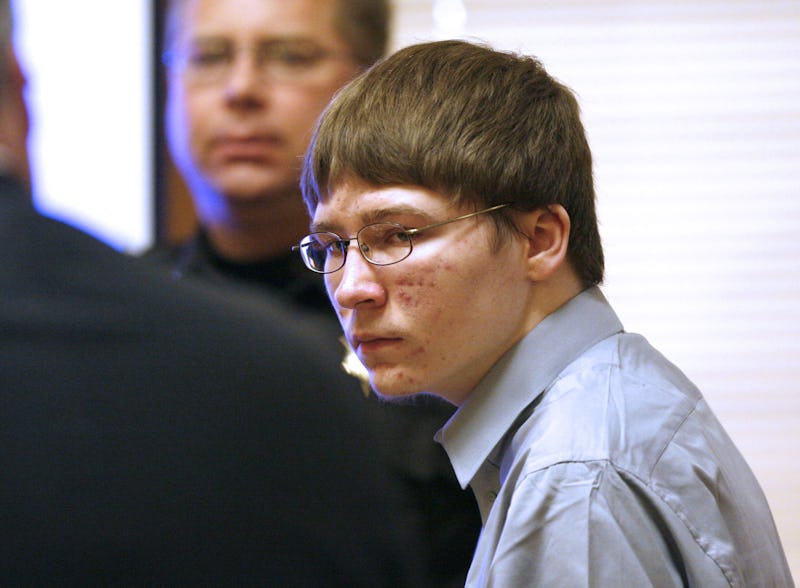 Brendan Dassey's time in prison could be coming to an end. It's been almost 10 years since Dassey was convicted for the murder of Teresa Halbach on April 25, 2007, but on Friday, a Milwaukee federal judge overturned Dassey's conviction, stating in the ruling, "Dassey's borderline to below average intellectual ability likely made him more susceptible to coercive pressures than a peer of higher intellect." Dassey's original trial was part of Netflix's docuseries, Making a Murderer, where the 26-year-old was convicted, along with his uncle Steven Avery, of murdering Teresa Halbach and sentenced to life in prison (the two have since maintained their innocence, and Avery appealed his conviction in 2011 — he was, however, denied a new trial by the Wisconsin State Court of Appeals). Now, Steven Avery's defense attorneys Dean Strang and Jerome Buting have reacted to the news of Dassey's overturned conviction.
In a statement to Bustle, and on behalf of himself and Strang, Buting stated:
Dean and I are very gratified that a federal judge has found Brendan Dassey's statements to law enforcement were coerced and involuntary. The court found "the investigators' actions amounted to deceptive interrogation tactics."
Brendan's statements were not only involuntary, they were completely contradicted by the lack of physical evidence. This shows the folly of coercing a statement from a vulnerable target. It also vindicates what I have said for years: that law enforcement in the Teresa Halbach investigation was willing to go to extreme lengths to convict Steven Avery, the only person they seriously considered to be a suspect.
The well reasoned decision is further evidence that, in the state of Wisconsin, it falls to the federal courts to protect the liberties and justice of all Americans. The federal court concluded that Dassey's case was an example of "an extreme malfunction in the state criminal justice system" that federal habeas corpus exists to correct.
Those who watched the two lawyers defend Avery on Making a Murderer likely won't be surprised to read their support for the ruling. The Manitowoc Sheriff's Department has denied any allegations that Dassey's confession was coerced, and maintained in a 2016 statement to Variety that they were "not pleased" with Making a Murderer's portrayal of them. Though the police department hasn't responded to Dassey's overturned conviction, according to USA Today, Johnny Koremenos from the Attorney General's Office released the following statement: "As we are currently reviewing Magistrate Judge Duffin's order, we have no comment to offer at this time." County executive Bob Ziegelbauer also said, according to WISN, that he's "not thrilled with all the attention that might fall on the county and city." Additionally, according to WTMJ, Ziegelbauer added: "I'm shocked and surprised, and I'm wondering what this will mean. ... I don't know if this is the end or just another chapter, but I presume this is just another chapter."
Similarly, Dassey's former defense lawyer Len Kachinsky suggested during his trial that Dassey's confession was allegedly coerced, and that Dassey's statement may have heavily influenced Avery's case and played a significant role in Avery's conviction.
Now that Dassey's conviction has been overturned and the U.S. District Court in Milwaukee has ordered Dassey to be out within 90 days (unless the state calls for a retrial), the 26-year-old could be a free man pretty soon.
Images: Netflix (2)