How To Dress Up As Misty From 'Pokemon'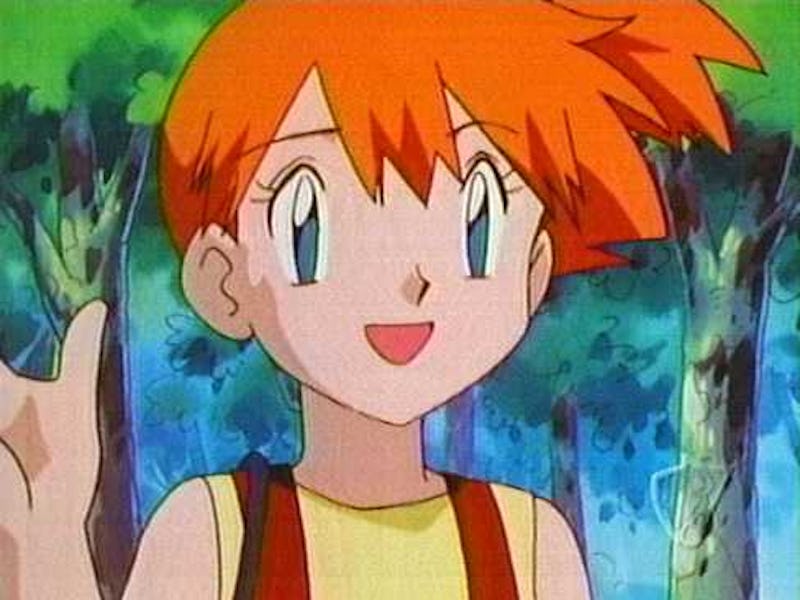 Halloween is around the corner — do you have your costume planned out yet? If you are still thinking about what to dress up as this year, look no further, because this Misty from Pokemon Halloween costume is going to be the answer to your prayers. It's simple enough not to ruin your budget, while cool enough to make you the talk of the party. And who better to emulate during the holiday season than the trusty sidekick with the cutest Pokemon?
Every year I struggle to find the perfect costume. I have so many ideas in my head that I tend not to find the pieces in time. It's a real bummer, but it does help get those creative juices flowing last minute. Since "Pokemon Go" has become such a massive hit, it will clearly influence a lot of the trends for this year. Halloween specifically will get the total Pokemon treatment. What better way than show your team pride then dressing up like one of your favorite characters from the animated show?
Obviously a lot of the items you will need for this costume can be found in your very own closet. This makes this a no-brainer. What does complicate things is your choice of Misty era. What I mean by that is that Misty, along with most of the characters from the original animated show, got an update to her wardrobe. This means that you can either go for the nostalgic factor OR you can be the badass attention-to-detail kind of girl. Either way you will look fantastic, because both of these looks are a hit!
1. The OG Misty
For this look your hair will make a big statement so you can purchase a can of red hair dye and go to town. Then give yourself a side ponytail. The rest is in the outfit.
Yellow Crop Top, $10, Yoins | Red Vans, $50, Vans
What You Need: Most of us own a pair of high-waisted shorts, but don't feel the need to wear them unless it's hot outside. Jeans can work just as well! The next very crucial detail is the red suspenders. They were iconic! Paired with the yellow crop-top the colors pop like crazy. Obviously feel free to wear a yellow t-shirt instead. Again, weather is a huge part of this holiday. The finishing touches are a plush Togepi doll and red sneakers.
Images: Polyvore
2. Misty (updated)
In the newer animated series, Misty's outfit got an update. While the yellow color is still present, the suspenders and blue shorts are gone.
Yellow Textured Side Zip Top, $19, Dorothy Perkins | Yellow Shorts, $58, Wolf & Badger
What You Need: Misty's updated outfit involves wearing a burgundy top underneath her shirt that peaks out from her shorts. This means you might have to cut the yellow top shorter to expose the underneath. Or just wear a yellow crop top. The shorts are the best part! You can wear the red shoes from the previous costume again for this one.
Images: Polyvore
Images: Giphy (1), WB (1), Polyvore(2)