All The Details On The New 'Court Of Fives' Book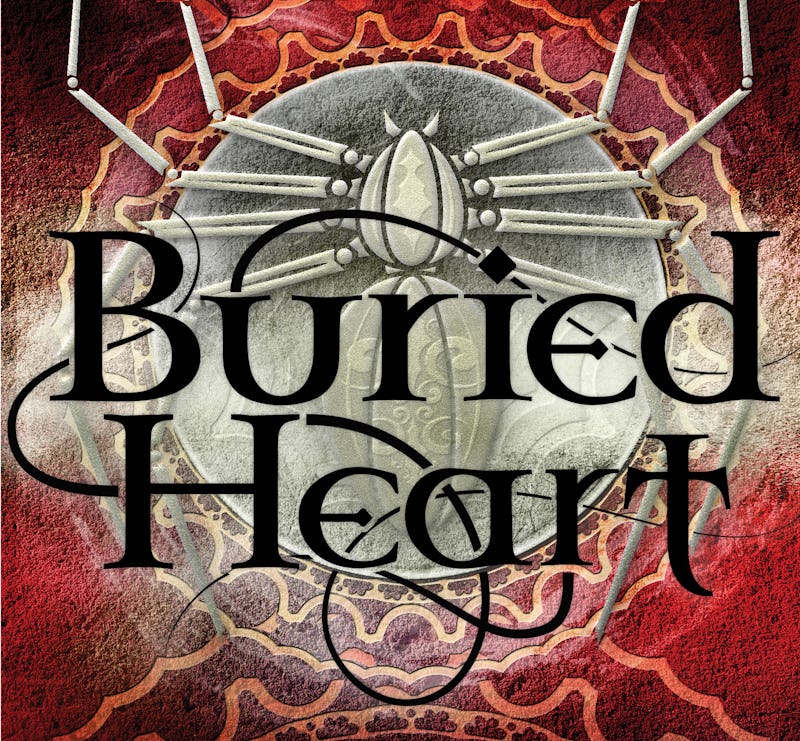 Young adult fans will be thrilled to hear that the new Court of Fives book is on its way — and Bustle has a few clues about what it will involve. Court of Fives first captured the hearts of readers in August 2015 — and fans haven't been able to get enough of it — or its sequel Poisoned Blade — since then. So next summer, expect to see crowds of book-lovers queuing up to get their hands on the latest installment: Buried Heart, which will be released on July 25, 2017 from Little, Brown Books for Young Readers.
Buried Heart and its predecessors are written by Kate Elliott, who was already a World Fantasy Award-nominated author before she decided to try her hand at writing YA. And so far, it seems like she's been pretty successful. In Court of Fives, Jessamy attempts to escape her family's strict upper-class ideals by training for the Fives, an athletic competition that evens the playing field. When she meets Kalliarkos, an unlikely friendship blooms. But a terrible betrayal threatens to ruin their relationship.
In the recently released sequel, Poisoned Blade, Jessamy moves higher up in the ranks of the Fives and gets caught up in the war that Kalliarkos is waging against their country's enemies.
And now, it's time for the next installment of the story! Bustle has an exclusive first look at Buried Heart — see the cover below:
In Buried Heart, the country in disarray, as the Commoner class are in the midst of a revolt against their Patron overlords. But the real enemy is approaching from foreign lands, and Jessamy must find a way to unite the country and save the people she loves. In this thrilling conclusion to the trilogy, Jessamy finds herself in a war against her beloved Prince Kalliarkos. Eeeeek, how can this end?!
To find out, set your countdown calendars to July 25, 2017 — and all will be revealed in Buried Heart.