Josh Seems To Have Found Lasting 'BiP' Love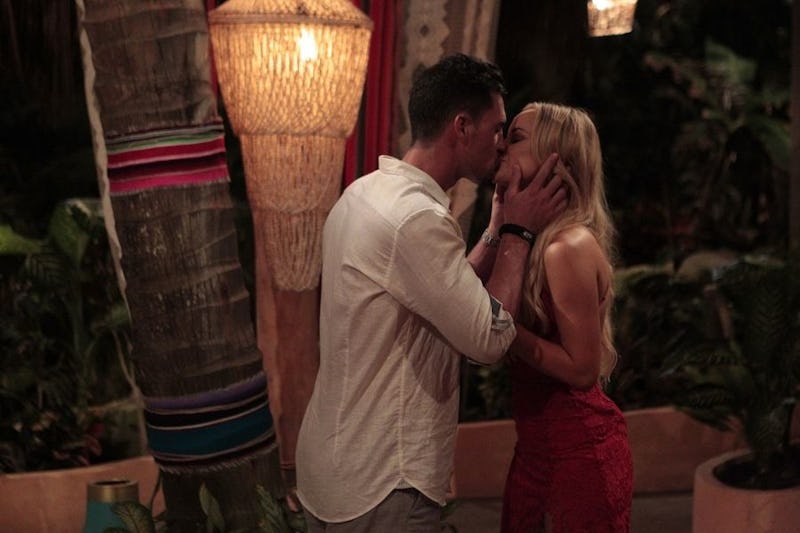 If you have been a member of Bachelor Nation for a while, then you may be experiencing a little bit of deja vu this season while watching Bachelor In Paradise. It seemed like Nick had finally found his redemption after losing out to Josh Murray on Andi Dorfman's season of The Bachelorette. He and Amanda hit things off in Paradise and seemed like the couple that will go all the way. Unfortunately, Nick is probably wondering whether he stepped into a time machine because Josh swooped in once again to snag his lady love right out from under his nose. So, is Josh single after Bachelor in Paradise, or was he really successful in his second trouncing of Nick?
Well, bummer for Nick, but it seems like Josh is not single at all. In fact, he seems to have stuck with Amanda, and, by the looks of things, they are going pretty strong. See, the show has already stopped filming, so the contestants have just been hiding away to try and stop anyone from spoiling the results of the season. Josh and Amanda apparently couldn't manage to abide by those rules, though, because TMZ reported (with picture proof) that the two were spending time together after Paradise.
Apparently Josh carries some kind of love potion around with him, everywhere he goes. How else can you explain him being able to snag two different ladies from Nick? I mean, I am not saying Josh has nothing going for him, but Nick is adorable. It's just really amazing that Amanda seemed to be very into Nick and as soon as Josh sauntered in, her attention moved towards him.
If the photos and report from TMZ are to be believed, then Josh is most certainly not single after the show. Sorry ladies, maybe you can catch him next time. After all, he seems to be making a habit of walking away from these experiences with a new lady and then returning to try again shortly after. Then again, let's hope I am just being super jaded and Amanda and Josh end up happily ever after.
Images: Rick Rowell/ABC