Chase Reacts To Not Being 'The Bachelor'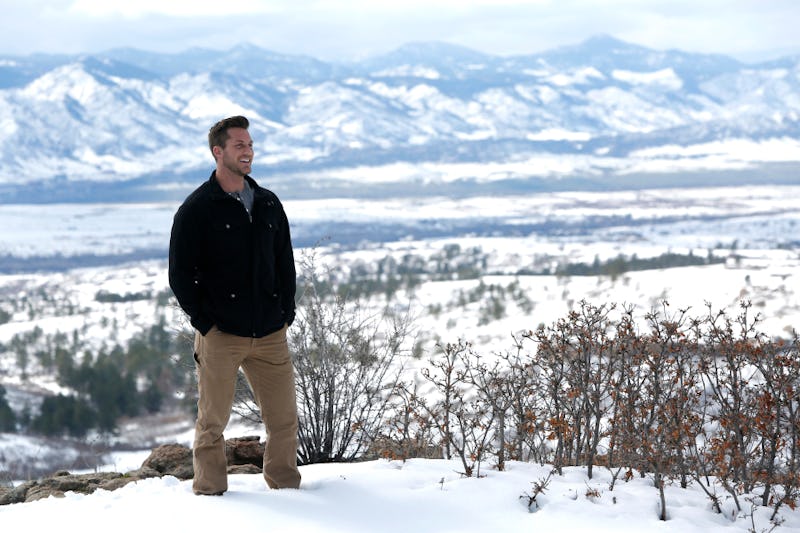 Although I'm sure he was certainly in the running, in the end, Chase wasn't chosen to be the Bachelor. And, though he won't be choosing his own wife on television any time soon, he's not a sore loser. Chase reacted to Nick being the Bachelor with a supportive tweet, although it did seem like Chase was a tad bummed he wasn't chosen. I can't blame the guy, though. It would be really cool to go from heartbroken suitor to leading man over the course of a few months. And, I don't doubt that Chase is a genuine guy who really does want to find his life partner. He'll just have to do it in real life like the rest of us.
As for Nick, Chase took to social media to cheer him on with a simple tweet saying "congrats." He also posted a lengthy Instagram caption about missing out on the position himself, and how he's still open to love. The photo was of Chase's arms held wide as he stared out at the sky. "Unfortunately, I don't get to be the Bachelor... but my arms and heart are wide open, and I trust the right woman will come into my life at just the right time!" the caption reads.
Judging by how some disappointed fans reacted to The Bachelor announcement (not me, I was always #TeamNick), Chase will have plenty of ladies looking to capture his attention as he looks for love in the real world.
Image: Adam Larkey