Chris Harrison Supports Nick Viall As The Bachelor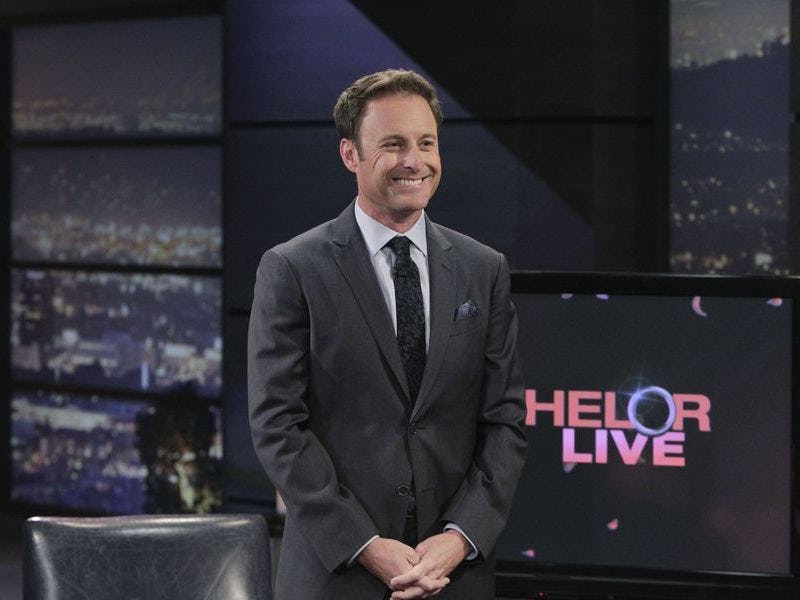 Like most of Bachelor Nation, I am simultaneously excited and confused by the announcement that Nick Viall will be the next Bachelor. In an effort to explain why two-time Bachelorette runner-up and current Bachelor in Paradise cast member Viall is going for his fourth attempt at love on the reality TV dating franchise, Chris Harrison went on Good Morning America on Aug. 31. In his interview, Harrison spoke about why Viall was chosen over Luke Pell and Chase McNary, the presumed frontrunners from JoJo's season, and also insinuated that Viall's Bachelor season will be "the most dramatic ever." Even though Bachelor Nation has heard that claim time and time again, I'm feeling pretty inclined to believe Harrison this time around.
Viall was dumped in back-to-back seasons of The Bachelorette by Andi Dorfman and Kaitlyn Bristowe and recently, he has been trying his luck at love on Season 3 of Bachelor in Paradise. So the announcement on After Paradise that Viall would be the next Bachelor came as a shock to most fans since not only is he still actively on Bachelor in Paradise, but also because it seemed that the choice was between Pell and McNary. Harrison noted on GMA that the decision came down to, "Who is the most deserving? Who is the most sincere? Who have we watched time and time again really come on this show to find love and just come up short each and every time?" Well, if the criteria for being the next Bachelor is who has been on the show "time and time again," then Viall is obviously the man for the job.
For viewers who are still disappointed that the Bachelor won't be McNary or Pell, Harrison tried to offer some reassurance that Viall was the best choice. "While Luke and Chase were good guys, we all just kept coming back to Nick," Harrison said. "And it's just crazy enough to work." Later he repeated that sentiment by saying, "Again, at the end of the day, this wasn't an indictment on Luke or Chase as much as it was more of a compliment to Nick and that he is that sincere guy that really does want to make this work." And if it's any consolation, McNary did congratulate Viall on Twitter.
Viall's reputation hasn't always been the greatest, but his time on Bachelor in Paradise has helped him become a favorite again, thanks in part to his hilarious and spot-on commentary. However, for those who still don't trust him completely, Harrison spoke directly about his sincerity. Harrison said the show has worked for Viall in the past since he has actually fallen in love — even if he didn't end up with a happily ever after — and because of that, Viall will "give himself to this process." (Oh, that infamous Bachelor process.)
When asked how Viall will handle being in control as the Bachelor, Harrison joked that he should be relieved that past and present rival Josh Murray won't be around to compete with. Harrison also made light about the "broad spectrum" of reactions on social media to Viall's announcement, stating how people think "it is either the worst decision in the history of mankind or the greatest decision." He emphasized how the people behind The Bachelor know that they can't please everybody all of the time, but that, "At the end of the day, as producers, we've done a pretty good job for 15 years. Trust us, go on this journey with Nick — I think you'll be happy."
As outraged as some fans may be at this choice, let's be real — you're most likely going to heed Harrison's advice and watch Viall on The Bachelor. And while you might not be happy that it wasn't Pell or McNary, Harrison knows that you'll at least be entertained.
Images: Rick Rowell/ABC; Giphy