Here's What The Real Sully Thinks Of The Movie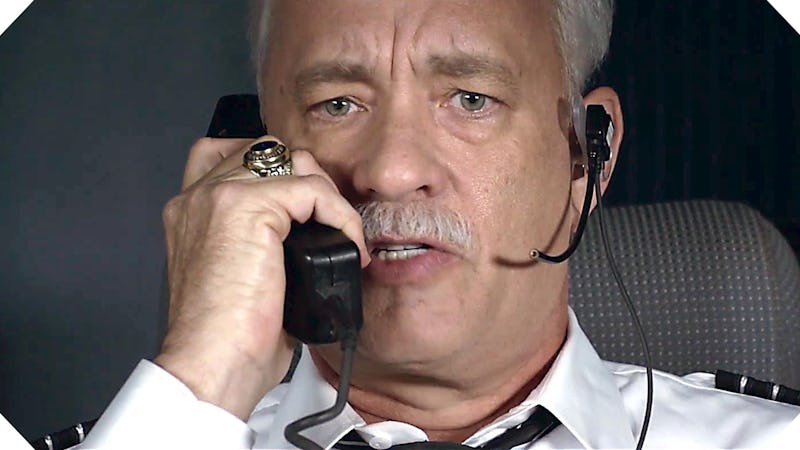 Having a movie made about your life must be an odd experience. Particularly if said movie is made about a particularly harrowing event that happened to you. An event that is known by practically everyone and that defines you in the minds of most people. This is where Captain Chesley "Sully" Sullenberger finds himself with the new movie Sully hitting theaters. The film is about his landing of a plane full of passengers on the Hudson River in 2009 after losing both engines, and the scrutiny he faced as a result. So what does the real Sully think of the movie?
Judging by his behavior, Sullenberger is a big fan of the film. The movie, which stars Tom Hanks in the titular role and was directed by Clint Eastwood, is being heavily promoted by Sullenberger on social media, on his website, and even in person. Sullenberger's Twitter account regularly retweets content from the film's official account, as well as other stories related to the movie. His website, which mostly serves to promote his current career as a public speaker, now has a large section of its front page designated to promoting the film. The film is also based upon Sullenberger's own autobiography, Highest Duty, and he was involved in the production of the film to some extent, as evidenced by the behind-the-scenes clip below from Warner Bros.
Further evidence that Sullenberger is completely on board with the film can be found in his public appearances promoting the movie. As of this writing, he is currently in Los Angeles making the press rounds ahead of the movie's release on September 9. The former pilot, who retired from flying in 2010, recently told Variety's James Rainey that he was "thrilled" with the film. "I wanted that sense of our common humanity to be a big, underlying current in the film, and it really is," Sullenberger said. "This happened at a time, after the 2008-2009 financial meltdown, when it seemed like everything was going wrong. People were wondering if everything was about self-interest and greed. They were doubting human nature. Then all these people acted together, selflessly, to get something really important done. In a way, I think it gave everyone a chance to have hope, at a time when we all needed it."
So if you go to see Sully, you can do so knowing that the film has the full support of the hero who inspired it — and that his influence is a big reason why the movie's message of unwavering hope in the face of adversity shines through.
Images: Warner Bros. Pictures