Rob Kardashian has had a few things to worry about lately. It's no secret he's been struggling through a journey of weight gain and loss. For a minute there, there was some serious drama getting his sisters on board with Rob's engagement to Blac Chyna (for obvious reasons that were depicted on Keeping Up With the Kardashians). On top of that, the 29-year-old is about to experience fatherhood for the first time — on national TV. In the latest sneak peek of Rob & Chyna, Rob's upcoming show, who would've thought carrying on the Kardashian name would also be weighing on his mind? Absolutely no one, which the beloved Scott Disick now confirms.
In the sneak peek for the show, which premieres September 11, Disick is chilling with Rob at the barber shop when he asks if the couple is expecting a boy or a girl. Rob says that they're not yet sure, but explains why he wants a boy. "You gotta carry on your name," he tells Disick, who's getting trimmed and spiffy as any lord would. But, wait, really? He's worried about the Kardashian name not being carried on just because he's the only male among his five sisters? Even after the multi-media empire they've built and their family net worth being well over $300 million by now?
I don't think Rob has much to worry about in that department, and neither does Kourtney's ex. In an excellent, quit-witted response, Disick says, "'Cause the whole name's going to die down anytime soon? You better get a boy! God forbid no one's going to remember who Kim Kardashian was."
Was everyone not thinking that exact same thing? In the clip, Kardashian smiles, then explains that he really wants a son to have a strong bond and relationship like he did with his late father. Disick goes on to give top-notch naming advice, suggesting "celebrity" baby names like Arrow and Pointer, and if it's a girl, Kim.
See the clip below: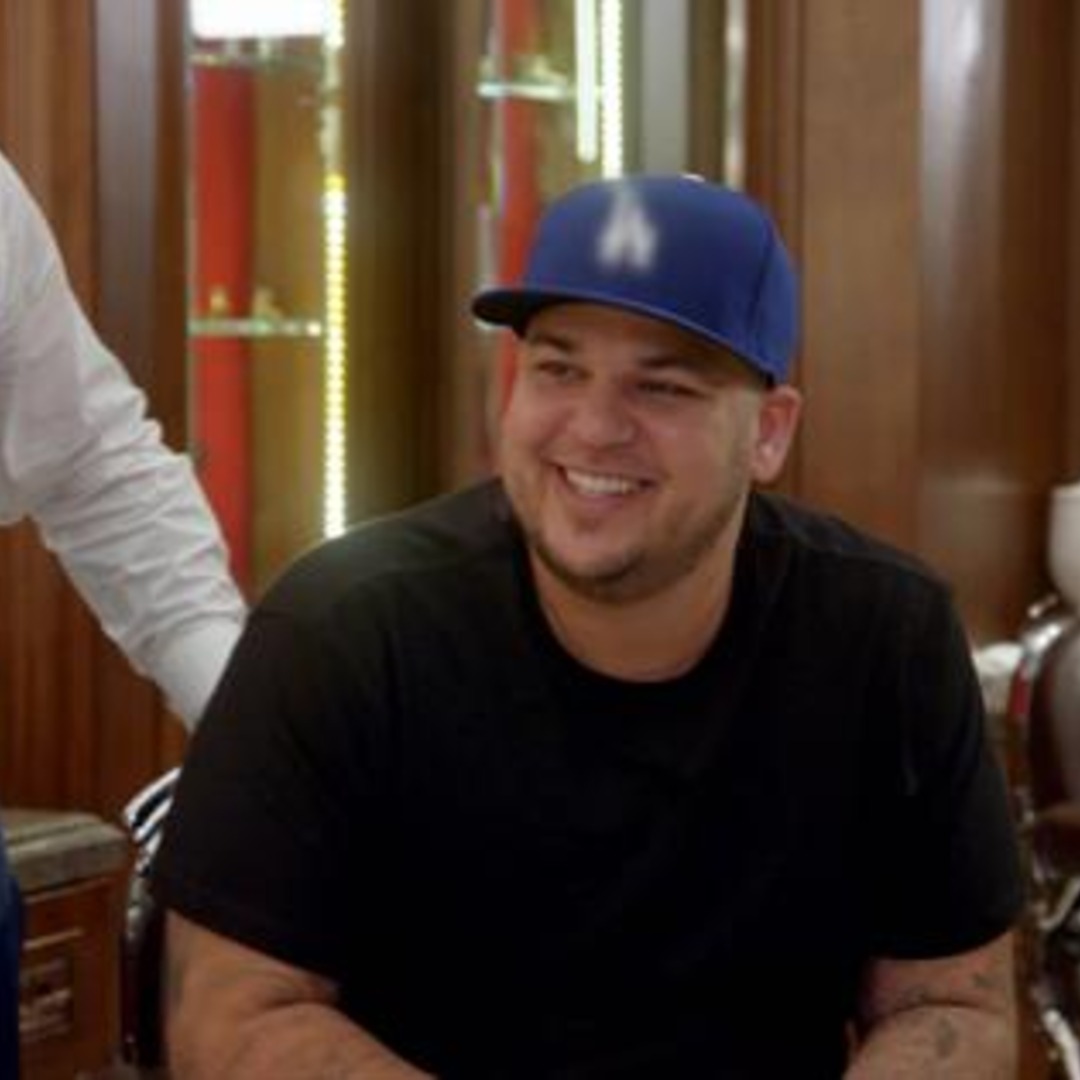 Long live the lord.
Images: E!; Giphy (2)