Edward Snowden Might Have A New Favorite Movie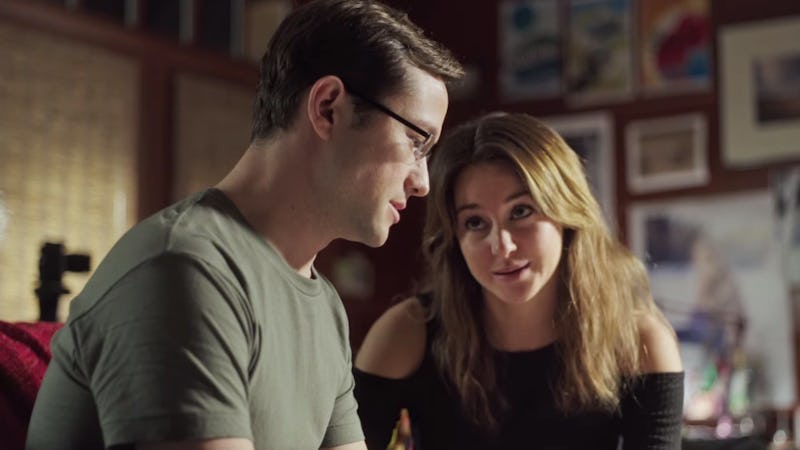 Edward Snowden leads an unusual life, to put it lightly. The American became a fugitive from his country in 2013 when he allegedly leaked secret government documents to the press and fled the country, first to Hong Kong and then to Russia, where he's been granted asylum until 2017. Despite the risks he runs by being a public figure, Snowden has kept himself very busy, giving interviews and speeches via livestream and meetings in Russia far more often than one would expect for such a wanted man. But with all he has going on, has Edward Snowden seen the movie Snowden yet?
Unlike most people, Snowden didn't have to wait for the film to hit theaters before getting a chance to see it. Instead, the former government contractor viewed the film from his undisclosed location in Russia while a select group of journalists and people associated with the movie watched the its premiere during a special screening at this year's Comic Con. Snowden's appearance at the event was a surprise, as he livestreamed in on the theater's screen directly after the movie finished, and was able to interact with those in attendance and answer questions about the film. So what did he think about the movie?
According to IndieWire's Liz Shannon Miller, who was at the screening, Snowden seems like he is a fan of Snowden ... for the most part. He admits that not all details of the movie were identical to what really happened, but he definitely applauds director Oliver Stone for the film's overall accuracy. "In terms of the actual issues, it's pretty on the money," he said. He also seemed impressed with star Joseph Gordon-Levitt's performance — and his much talked-about vocal impression — but admits he thought it was weird to have someone playing him in a movie. "This is one of the things that's kind of crazy and surreal about this kind of experience: I don't think anybody looks forward to having a movie made about themselves, especially someone who is a privacy advocate," Snowden said, according to Sam Thielman of The Guardian. "Some of my family members have said [about Gordon-Levitt], 'He sounds just like you!' I can't hear it myself but if he can pass the family test he's doing all right."
So even though he lives as a fugitive tucked away in an undisclosed location in Russia, Edward Snowden says he lives a "surprisingly free life." And part of that freedom even allowed him to see an early screening of Snowden.
Images: Open Road Films