'This Is Us' Is Coming Soon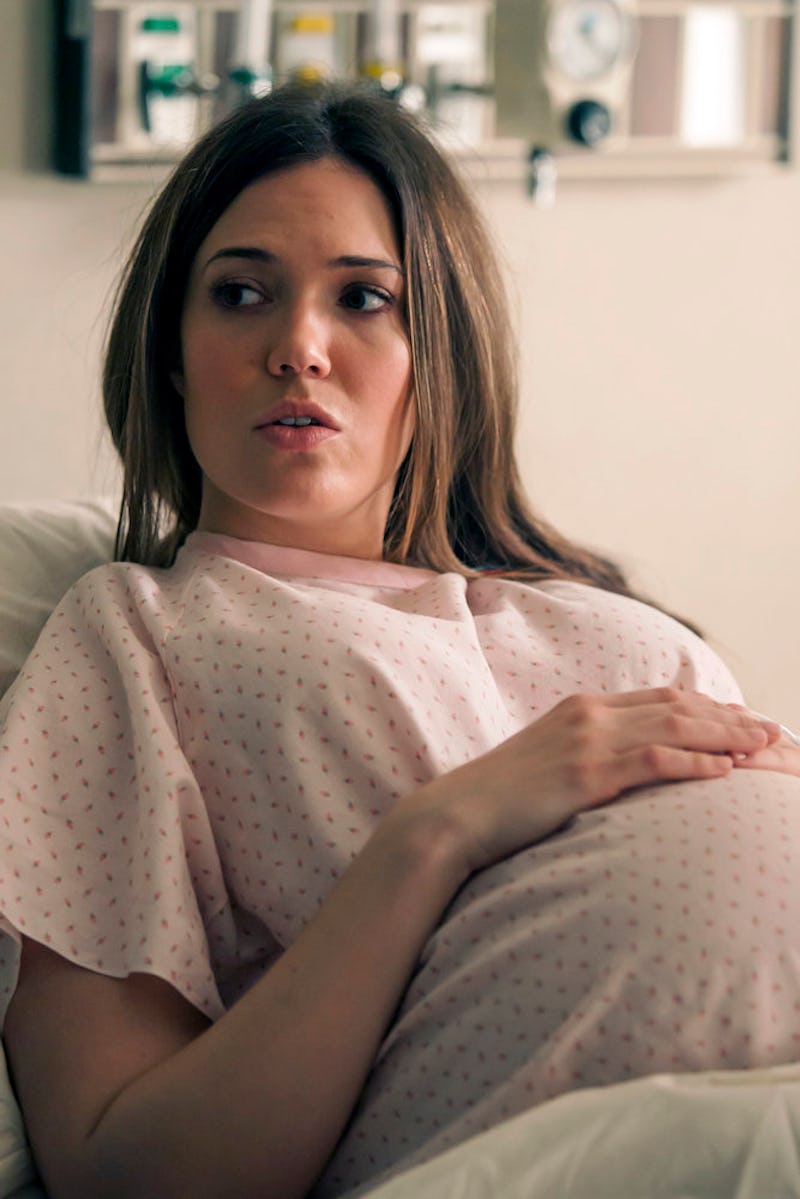 Mandy Moore is back in the limelight, and honestly, I couldn't be happier. I know she wasn't ever really a television star, but she was in good/bad movies like Because I Said So and she made some really killer albums (her breakup with Zach Braff in the mid-2000s brought us Wild Hope, and for that I'm eternally grateful), and I'm glad to have her back. Mandy Moore is presenting an award at the 2016 Emmy Awards to help promote her new show, This Is Us. When does This Is Us premiere? Luckily, viewers won't have to wait too long after the ceremony to see it.
This Is Us premieres on NBC on Tuesday, September 20, at 10 p.m. ET. According to Variety, the plot of the show "follows married couple Jack (Milo Ventimiglia) and Rebecca (Moore), siblings Kate (Chrissy Metz) and Kevin (Justin Hartley), and successful family man Randall (Sterling K. Brown)." The gist is that it's all of their 36th birthday on the same day, and they are going through some major drama. Dan Fogelman, the man responsible for Crazy, Stupid, Love, is the creator and executive producer of This Is Us, so if you're a fan of the movie, you'll probably be a fan of This Is Us. (I really can't wait.)
Besides this, what has Moore been up to as of late? According to Fox News, she filed for divorce from singer Ryan Adams in January of 2016, after six years of marriage. Of the split, she told FOX411 that finding This Is Us was a great way to heal. "It's tough," she said. "Life is not easy. I think it's been great to be able to take all of the chapters of my life and pour it into a job like this because it all helps. It's all fuel." Sounds like a healthy outlet for her thoughts and feelings about her breakup (and we all know she can sing a breakup, so where is the album, Mandy? Where?).
Moore has also recently served as a contributing editor for beauty site Byrdie, and she's reprising her voice role of Rapunzel from Tangled for a television series for the Disney Channel. She's no stranger to Disney Channel — she also voices Sheriff Callie on Sheriff Callie's Wild West.
It seems like voiceover work has been a great niche for Moore, and I really admire the way she carved her own path through the pop star world she was thrown into. Moore knew that she was never going to be a Britney or a Christina (and maybe she didn't want to be), so she acted, she made cartoons, and she did some serious soul-searching in her music. I mean, she did A Walk To Remember , a movie I watched so often as a teen that I can recite the director's commentary.
I think This Is Us will be a great way for Moore (and her on-screen hubs Ventimiglia, whom I also adore) to really show that she's not just the pop princess people thought she was. She's been honing her craft over the past decade (seriously, can you believe it's 10 years?), and I can't wait to see what she does in This Is Us.
Images: Ron Batzdorff/NBC