You Have To See The Colourpop Dusty Rose Swatches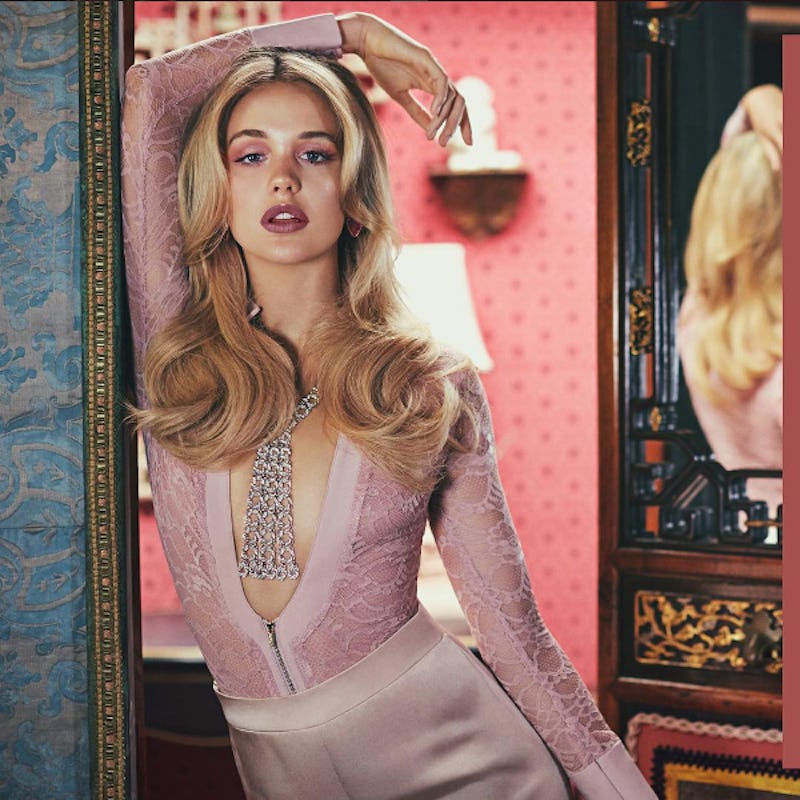 Fall means moody nail and lip colors are back, and Colourpop's Dusty Rose fall collection is dropping at the exact time that I'm looking to update my fall makeup collection. The release, which is hitting the Colourpop website Thursday, is the third fall edit the brand has released in the past several weeks.
The brand started by releasing the Plum-based fall collection, and it quickly followed that with the Terracotta collection that came out last week. The latest fall collection is coming super soon, according to Sharon Pak and Jordynn Wynn, marketing specialists for Colourpop — it'll be here this Thursday, Sept. 22.
So what's included in the collection? It's seven new shades, and they're all themed around the color Dusty Rose (hence the name, obviously). Ranging from a brand new classic dusty rose shade called Barracuda to a more purple-tinged hue, Femme, they're definitely not too similar to one another. The collection includes four lip shades, two of which are brand-new satin lip colors and two of which are matte colors that were previously included in the Colourpop Labor Day collection.
Additionally, the collection includes few new eyeshadow shades: a pearly white called Paisley, a matte dusty pink called Brady and a shimmery rose gold shade called Muse. Fans are understandably pumped about the announcement, which also was confirmed on the Colourpop Instagram.
Here's the first look at the shades on.
They're the perfect hues to create one amazing dusty pink eye makeup look. So let's get right to it — here are the swatches.
Here are the lip shades from the new collection (via Colourpop's Snapchat). From top to bottom, they're Barracuda, Femme (the satin shades), Viper and Times Square (the matte shades that were previously released in the Labor Day collection).
And here's the whole collection with the eyeshadows as well. From right to left, the eyeshadow shades are Muse, Brady and Paisley.
Here's a labeled version from always-helpful Instagram account Trendmood. And luckily the shades will be here soon.
Images: @colourpopcosmetics/Instagram; ColourpopCo/Snapchat (2)