Get Ready For Some Sparkle From ColourPop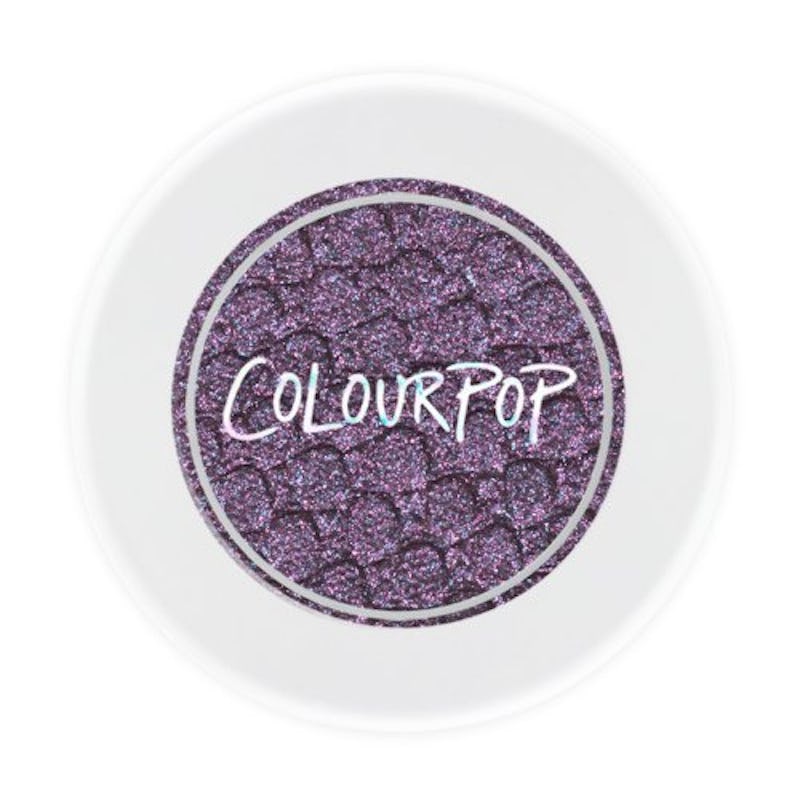 If you've been in serious need of some good beauty news on this Monday, get ready to celebrate because ColourPop Cosmetics' newest launch is as amazing as it gets. Thanks to ColourPop's marketing specialists Sharon Pak and Jordynn Wynn, fans got a first look at a few of the brand's new Ultra-Glitter eye shadows on Snapchat.
If you were lucky enough to catch ColourPop's Snap story, there are videos of four new shades and one return shade that Pak and Wynn were excited to announce. What's more, they will be on sale very soon —Thursday, Oct. 6 to be exact! ColourPop is not only releasing new shades of eye shadow but a new glitter finish that will for sure pop more than any other eye shadow the brand offers now.
Even though ColourPop is known for its metallic and matte shades, I'm guessing beauty gurus will love these highly-pigmented, glittery shadows just as much. Along with the four new shades, Cusp, Arrow, Farside, and Sailor, ColourPop is bringing back its bright purple hue, Dance Party (which looks just as fun as its name suggests)!
These gem-toned inspired shades will not only will be perfect for fall, but at $5 each, you can try each and every one of the brand's glitter hues.
Just look how the shades shimmer as Pak and Wynn show them off via Snapchat!
I bet these shades will look even better IRL. From top to bottom is Dance Party, Cusp, Arrow, Farside, and Sailor — which one is your favorite?
You get so much pigment for only $5 each, in true ColourPop style.
This is ColourPop's return shade, Dance Party.
Get ready to shop the glitter shades on Oct. 6!
Images: ColourPop; colourpopco/Snapchat