Get Ready For A Fifth Daniel Craig Bond Film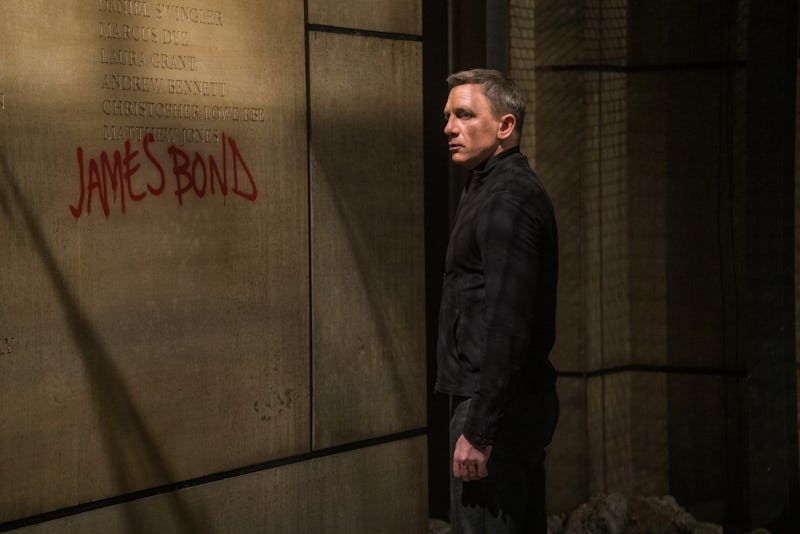 Although Spectre received generally positive reviews when it premiered in November of last year and would go on to become the tenth highest-grossing movie of 2015, it has been a mystery ever since that film's release whether or not star Daniel Craig will return for a fifth James Bond movie. The fate of the franchise has been up in the air as (presumably) negotiations go on behind the scenes. But we have our first sign of good news in a while, as Craig recently expressed his willingness to return as 007, as reported by Variety.
"As far as I'm concerned, I've got the best job in the world," the actor said during an interview at the New Yorker Festival this past weekend. "I'll keep doing it as long as I still get a kick out of it. If I were to stop doing it, I would miss it terribly." Those with attention spans longer than a few months will likely find this sentiment confusing coming from Craig, who ruffled feathers during an interview with Time Out London in advance of Spectre's premiere — almost one year ago to the day from now — in which he said that he'd "rather break this glass and slash my wrists" than do another James Bond movie.
So what changed? It was reported last month that Bond producer Callum McDougall insisted that Craig was "absolutely" still their "first choice" to play the super-spy. And Craig himself followed up his incendiary remarks last year with the following caveat: "If I did another Bond movie, it would only be for the money." Put two and two together, and it's pretty clear that the studio is shelling out the big bucks to put Craig back in that Aston Martin for a fifth time.
Regardless of Craig's personal feelings about returning to the role that made him a star, this is obviously great news for fans of the franchise. Although a large number of fans initially rebelled at the idea of a blonde, gritty Bond rather than a dark-haired, suave Bond, Craig turned out to be the best thing to happen to 007 in years, singlehandedly resuscitating the franchise after a run of flops by Pierce Brosnan in the '90s and early '00s. (Critical opinion went from a 58% "Rotten" score for Brosnan's final film, 2002's Die Another Day, to a 95% "Certified Fresh" score for Craig's first outing, 2006's Casino Royale.)
Spectre may not have had the universally rapturous reception that Casino Royale and Skyfall enjoyed, but critics still skewed positive and audiences still turned out in droves to watch Bond grapple with two-time Oscar winner Christoph Waltz as the villainous Ernst Blofeld. In this day and age, the entire action genre sometimes feels like it's being overrun by superheroes and caped crusaders, so it's important to sustain franchises that buck the trend by featuring heroes that fight with just their fists and gadgets. (Jason Bourne's recent cinematic resurrection stumbled out of the gate, meaning Ethan Hunt and James Bond may be our two last best hopes in that regard.)
Spectre was also unusual in terms of Bond outings because — unlike Casino Royale's Le Chiffre or Quantum Of Solace's Dominic Greene or Skyfall's Silva — Blofeld actually survived the events of the film. After spending an entire movie building Waltz's character up to be Bond's chief arch-nemesis, it would be disappointing if the franchise failed to follow-up on that threat moving forward.
Privately, Craig may be shaken and not too stirred about the idea of a fifth Bond movie; but only one more and he'll surpass Brosnan's tenure as the MI6 agent. (He's already passed George Lazenby's one and Timothy Dalton's two.) And just think: four more and he'll surpass both Sean Connery (six) and Roger Moore (seven) to become the longest-running James Bond of all time.
OK, so eight total films might be asking too much when it was so hard just to get Craig to agree to a fifth. After the actor's comments a year ago, his fans should be happy to even be getting one more. Hopefully, if Craig decides the next entry will be his final outing as Bond, the writers will be able to come up with a fitting swan song for the man who single-handedly saved the franchise from certain death.
Images: Columbia Pictures; Giphy (3)