13 Potential Oscar Nominees From Summer Movies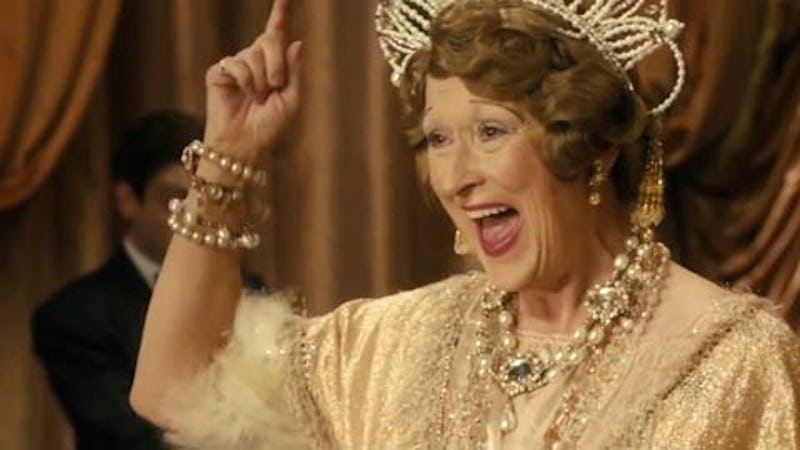 Generally speaking, summer is not the season when movie studios parade out their prestige films hoping for Oscar nominations. Summer is usually reserved for big blockbusters; "popcorn movies" that aim only to entertain — critics be damned. But with our society's current on-demand culture changing audience's viewing habits, the traditional rules of movie releases are being rewritten. Blockbusters like Star Wars movies are being released in December, and yes, some Oscar bait movies are being screened in the summer. That's why there are 13 potential Oscar nominees who starred in summer movies this year.
Obviously it's no guarantee that any of these actors will get the attention of the Academy, as those who star in autumn films will still be fresher on the minds of Oscar voters, but that doesn't mean they should be discounted. A number of actors gave outstanding performances in various films this past summer, and they certainly deserve some recognition. You'll see some familiar names on this list as well as some newcomers, and probably a few surprises as well. So take a look back at all of the outstanding films that saw release in summer 2016 and check out these actors who turned in some Oscar-worthy performances.
1. Colin Farrell - The Lobster
The best performance in the weirdest movie of the year, the Colinaissance is real.
2. Meryl Streep - Florence Foster Jenkins
Don't act like you're surprised.
3. Viggo Mortensen - Captain Fantastic
One of the year's strongest performances in a quirky and powerful film, this should be right up the Academy's alley.
4. Kate Beckinsale - Love & Friendship
Never a huge hit with critics during her career, Beckinsale's starring role in this Jane Austen adaptation won her universal acclaim, so don't be shocked to see her pick up her first Oscar nom.
5. Parker Sawyer - Southside With You
Playing a real person, especially a sitting president, is no easy task, but newcomer Sawyer absolutely transforms into Barack Obama.
6. Tika Sumpter – Southside with You
Although she doesn't bear as strong a physical resemblance to her subject as her counterpart Sawyer, her performance more than makes up for it.
7. Jonah Hill - War Dogs
This true life tale is totally insane — as is Hill's gung ho performance.
8. Julianne Moore - Maggie's Plan
Moore finally won her first Oscar in 2015 for Still Alice after coming up empty four previous times, and a return to the winner's circle would hardly be a surprise.
9. Hugh Grant - Florence Foster Jenkins
Believe it or not, there's actually been more buzz for Grant in this movie than there has been for Meryl Streep. I know... crazy.
10. Alicia Vikander - The Light Between Oceans
An Oscar-winner last year, Vikander looks to be the new darling of the Academy.
11. Craig Robinson - Morris From America
Known for his comedic roles, the former Office star gets serious in this indie film.
12. Rachel Weisz - The Light Between Oceans
Weisz gives an emotional powerhouse performance in this drama.
13. Daniel Radcliffe - Swiss Army Man
Hey, stranger things have happened, and playing a farting corpse can't be easy.
They'll have lots of new possible nominees to contend with this fall, but at the end of the summer these were looking like the most likely actors to nab Oscar nominations in 2017.
Images: Paramount Pictures