These Mysterious Deaths Are Spine-Chilling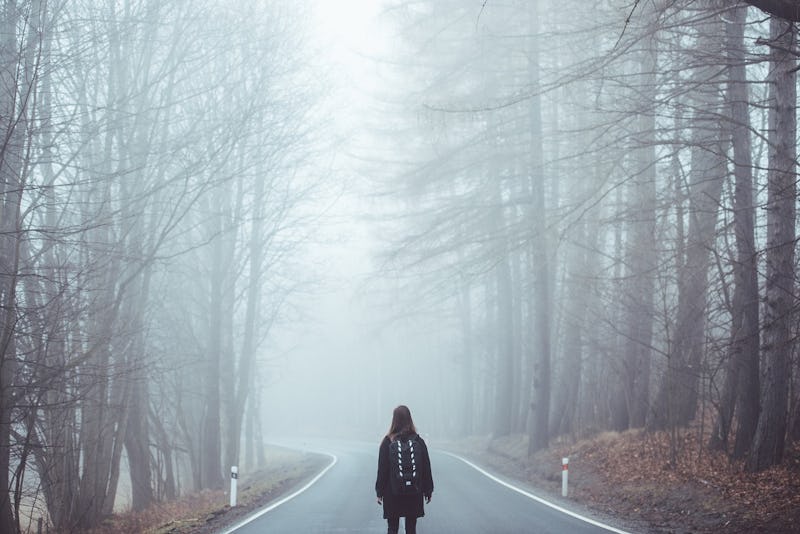 'Tis the season for being scared and creeped out, but you don't need to pick up the latest mystery novel to get in the spirit. Instead, all you have to do is look back on the last decade's biggest mysteries and brain busters. These mysterious deaths from the past 10 years still have us puzzled today. Unanswered questions, unsolved riddles, and bizarre court rulings are just some of the reasons these deaths are still talked about even by the media. In their wake, we're all left with one question: Why?
Some of the names you'll recognize, as the trials completely saturated the news and internet, talked about for years to come. Others, you may not be as familiar with. But baffling and widely discussed deaths aren't limited to big names like Marilyn Monroe and Amelia Earhart. Every single year, a body is discovered and countless questions are left lingering. And the more time passes, the less likely we are to get answers.
In reading about these five strange deaths since the early millennium, maybe you'll uncover a new clue. But it goes without saying that all of these deaths are just plain old weird, and horribly tragic.
1. Gareth Williams
Gareth Williams worked for a British intelligence agency as a code breaker, helping in stopping terrorist attacks planned in Berlin, Paris, and London. In August of 2010, one week before he was supposed to be moved to another agency, his body was found in his flat zipped up inside a red sports bag, locked from the outside with a small padlock. It was first ruled a homicide, but authorities later determined he may have done it himself.
Experts tried to recreate this scenario 300 times — and failed. While they considered it possible, Williams' DNA certainly would've been left behind somewhere. But it wasn't. Neither was anyone else's.
2. Michael Jackson
We all felt it when we lost the King of Pop, but Michael Jackson's death wasn't exactly clear-cut. While it was clear that a lethal injection of Propofol caused Jackson's death, many questions swirled around the circumstances. Dr. Conrad Murray, Jackson's personal doctor, was later charged with and found guilty of involuntary manslaughter; he was sentenced to four years in jail and released after two. Additionally, AEG Live was found not liable for Jackson's death in a wrongful death suit in 2013.
Although none of them have been proven, rumors, speculation, and conspiracy theories persist about the circumstances of Jackson's death. They were at their height in the immediate wake of the tragic event in 2009, but it's easy to find them today, too. The internet does nothing quite so well as it does conspiracy theories.
3. Lorenzen Wright
Lorenzen Wright was an NBA player, a member of five teams over the course of his 13-year career. On July 19, 2010, the normally calm and composed athlete called 911 from his cell phone, but gunshots interrupted before his location could be traced. On July 22, his mother filed a missing person's report. And on July 28, he was found dead and badly decomposed in the woods near his Tennessee home with several gunshot wounds.
At seven feet tall and 225 pounds, Wright's body was so broken down from rain, heat, and scavengers that his frame was just 57 pounds. Strangely, he was still wearing a gold necklace and expensive watch, adding to the mystery. No arrests were ever made.
4. The Lin Family
On July 18, 2009, in a suburb of Sydney, Australia, five members of the Lin family were discovered bludgeoned to death — some to the point where it was impossible to visually identify them. The members were Min Lin, his wife Yun, his sister-in-law Irene, and his sons Henry and Terry. It was Min's sister who found their bodies.
Robert Xie, an uncle, was arrested and charged for the murders. He pleaded not guilty, and in 2015, the jury was unable to reach a verdict. Said Xie's wife, Kathy Lin, according to the Sydney Morning Herald, "My husband is innocent and we will never ever give up." A retrial began in 2016 and is ongoing.
5. Caylee Anthony
In the summer of 2008, 2-year-old Caylee Anthony of Orlando, Fla. was reported missing by her grandmother, who had not seen her for a month. The grandmother reported that her daughter, Casey — the girl's mother — admitted Caylee had been missing for weeks.
When Caylee's remains were found, her death was ruled a homicide. Her mother had claimed the girl had been kidnapped, but was indicted by a grand jury in October of 2008 on charges of first degree murder, aggravated child abuse, aggravated manslaughter of a child, and providing false information to police. (A charge of child neglect was later dropped.) She was arraigned and pleaded not guilty to all charges on Oct. 28, 2008.
On July 5, 2011, Casey Anthony was found not guilty of first-degree murder, aggravated manslaughter of a child, and aggravated child abuse, but found guilty of providing false information to police. She was sentenced to one year in county jail and fined a total of $4,000. There was much public outrage over the trial.
Caylee's cause of death remains unsolved.
Images: Unsplash/Pixabay