Kylie's Fall Lip Kits Are Completely Sold Out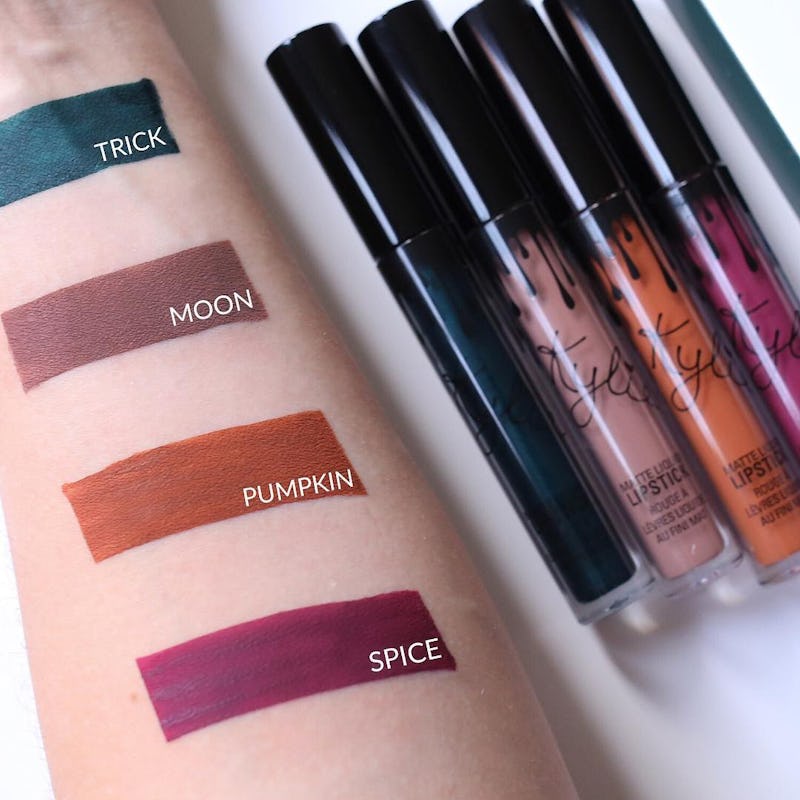 Kylie Cosmetics has officially taken fall lipsticks to the next level with Moon, Trick, Spice, and Pumpkin. The colors went on sale on Wednesday, Oct. 12 at 3 p.m. PT, so you might be wondering if Kylie's fall lip kits are still available. Moon, Trick, Spice, and Pumpkin officially went up for sale only a few hours ago, but sadly, they are all gone. It seems as though fans are pretty darn pleased with Jenner's newest additions to the Kylie lip kit family.
If you were planning to get your hands on the latest shades, you're unfortunately out of luck. While the four new shades didn't sell out immediately like previous lip kits, they are, in fact, sold out. That's right. Moon, Trick, Spice, and Pumpkin are all gone, but thankfully, until their next restock, there are amazing alternatives for all four lip kits for this exact reason. While they can't quite heal the wound that is not getting a Kylie lip kit, they can, at least, act as a band-aid, right?
It's no surprise that the kits are sold out, though. Fans of Jenner's have been expecting these lip kits for quite some time now. Jenner began teasing their arrival a few weeks before a glimpse of a shade was even given, thanks to a live stream on her app.
Then, Jenner began to tease fans with looks at the lip kits in black and white until eventually she revealed Spice and Pumpkin during a photo shoot for the brand. Needless to say, fans were stoked and there were still two more to go. Moon and Trick may have only been revealed right before the launch, but that didn't stop them from selling out like the others.
If you wanted to snag the new fall Kylie lip kits, it looks like you'll have to wait until the next restock. However, knowing Kylie, that's probably right around the corner.
Images: Kylie Cosmetics/Instagram