Quay Sunglasses Are Sold At This Popular E-Tailer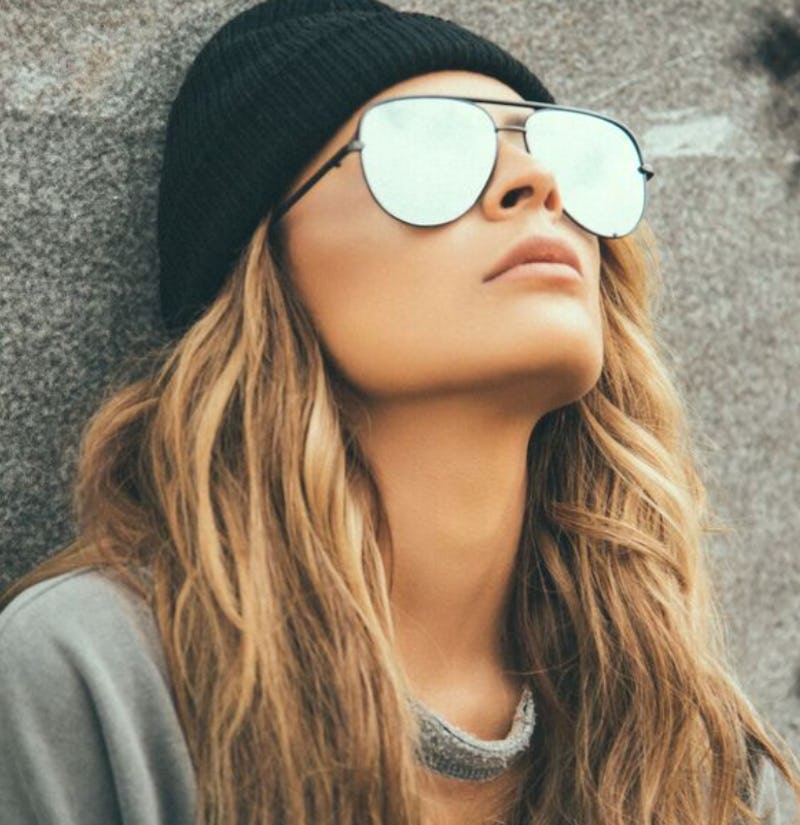 Hiding in plain sight! Quay sunglasses, which are insanely affordable and always on trend, are available via the brand's site and at select retailers. The Quay x Desi Perkins encore, which featured a reprise of the summer-released High Key shades with a new colorway, is fiercely popular and available at Nordstrom, Topshop, and more. The mirrored aviators come so correct. The brand also launched the Super Girl frames, which are a modernized take on the always retro and chic cat eye shape, on Wednesday, Oct. 19. Quay offers a constant flow of new silhouettes and styles to shop. So, where else can you buy Quay x Desi Perkins sunnies, besides the usual hotspots?
The brand's awesome PR rep tipped us off to the fact that the Quay x Desi T.Y.S.M. shades and more are also sold at Zappos. So if you are picking up a pair of ankle booties, Hunter boots, or some other cute fall or winter footwear, why not grab a pair of Desi x Quay shades while you are at it?
As of Nov. 1, the Super Girl frames will also be sold at Zappos. If you have a lot of Zappos shopping to do and want to keep all your purchases under one digital roof, so to speak, you can do so with Quay, which is pronounced "Key." Or you can shop the brand's site directly.
The blue Quay x Desi High Keys are on point.
The Super Girls are sweet AF, too. They come in four colors and have quite an edge. For realz.
Quay shades are crazy cool. The SGs are just landing and are available at the Quay site. Remember, you can nab them at Zappos as of Nov. 1, per Quay's PR team. You can totally nab a pair of Desis and of Super Girls, sans the guilt, since they are so, so affordable.
Images: Courtesy of Quay (3)