11 DIY Fall Scrubs To Brighten Your Beauty Routine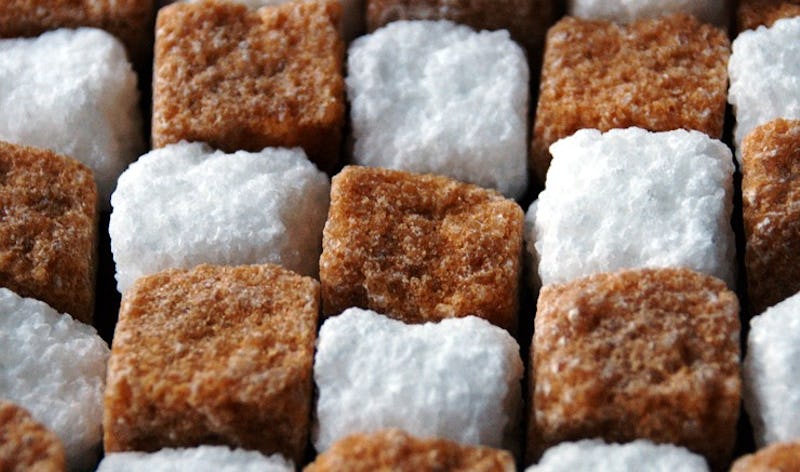 With the colder temperatures approaching fast, it might be time to check your skincare routine. Exfoliating in the winter is one of the best things you can do to your body to keep it soft and smooth. Not only does it rid your skin of dead cells, but since the colder temperatures often strip moisture from the skin, exfoliating with a body scrub in the fall and winter helps bring that moisture back.
One of my favorite things in the winter is showering with a great body scrub that basically feels like a massage. If you haven't found a body scrub that you love (I am personally loving Trader Joe's Lavender Salt Scrub), you can always make one yourself at home, especially one that is inspired by fall ingredients. Foods and spices like pumpkin, apples, chai, and cinnamon make for great fall body scrub ingredients, and you can easily get them in one stop at your local grocery store. There are so many tutorials on YouTube where you can find recipes for body scrubs that range from many different flavors and scents so that you can choose your favorite and find a recipe to use in your beauty routine year after year.
If you love all things autumn and want to get into the fall spirit (see: pumpkin, cinnamon, or chai), you will love these easy video tutorials I have rounded up for you as inspiration for your own DIY body, face, and lip scrubs:
1. DIY Pumpkin Spice Lip Scrub
Since pumpkin is rich in vitamin A and C, this scrub will help treat acne and will help heal dry skin.
2. DIY Coffee Scrub
This coffee scrub recipe features only four ingredients (ground coffee, brown coconut sugar, coconut oil, and cinnamon) and will help reduce the appearance of stretch marks and scars.
3. DIY Cinnamon Sugar Scrub
One of the most common DIY sugar scrub ingredients is cinnamon for its antimicrobial properties.
4. Vanilla Chai Scrub
You'll smell like a chai tea latte after using this scrub that uses chai tea bags, sugar, and coconut oil for the perfect DIY scrub recipe.
5. DIY Pumpkin Spice Lip Scrub
Leave your lips clean and smooth with this scrub inspired by fall's most-loved flavor — pumpkin!
6. DIY Sugar Cookie Body Scrub
Sugar scrubs are one of the easiest beauty products to make at home, and this one will make your skin glow and smell like sugar cookies.
7. DIY Pumpkin Sugar Scrub Cubes
Not only are these scrub cubes genius because they're made in an ice mold, but you can bag them up for an easy hostess gift for holiday parties.
8. DIY Rose + Coconut Body Scrub
Use rosehip oil for an unexpected but lovely body scrub smell.
9. DIY Lemon Honey Sugar Scrub
In order to use this scrub on your face, make sure to swap out the turbinado sugar for a finer sugar in order to avoid irritation.
10. DIY Fall Paper Session
This video features a collection of fall beauty recipes featuring vanilla latte and pumpkin pie scrubs and cinnamon cream bath salts.
11. DIY Autumn Spice Sugar Scrub
Using several autumn flavors and spices, this scrub uses olive oil instead of coconut oil as the scrub's base.