Kat Von D Beauty's Alchemist Palette's Almost Here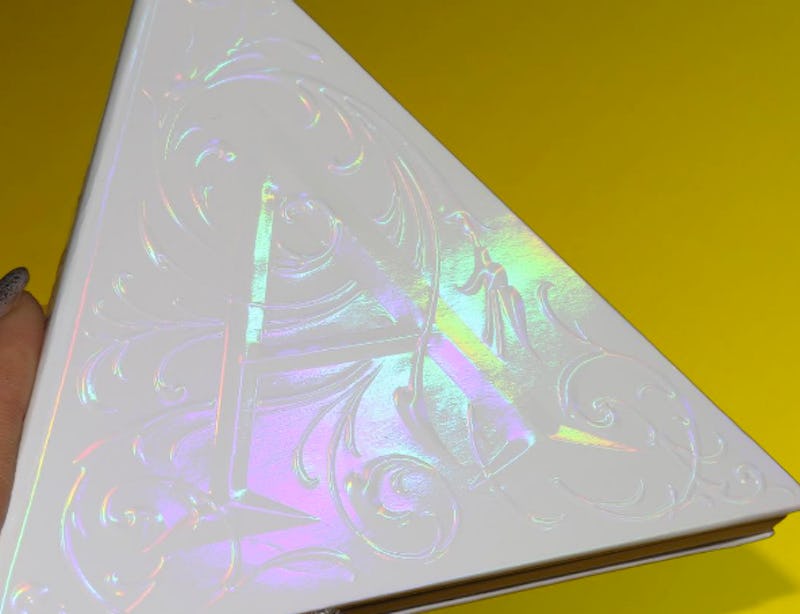 Kat Von D Beauty is at it again! The company is moving on from its holiday launches to something a bit more secret. According to Instagram, the Kat Von D Alchemist Palette is finally ready to be unveiled. When can you get your hands on it? It's time to get excited, because the launch date is almost here. The company's also putting a limited quantity on sale early, so there's a possibility that you can have one in your hands soon, depending on where you live.
After launching the Everlasting Obsession and Shade + Light Vaults, a few holiday sets, and the Metal Matte Palette, the company has been laying low for a little bit. That's all about to change in December. The Alchemist Palette, which you may or may not remember Kat Von D teasing on her Instagram a while back, is coming soon. Although it's unclear exactly what's inside, it's still pretty exciting.
In a previous post by Kat Von D, she says that she's been working on the formula of this palette for seven years. That's a pretty long time, people. She also says that you shouldn't try to guess what's inside, because you'll be wrong. I have no idea what this palette could possibly be, but I have a good feeling that it will be amazing.
Just from the first look at the packaging, you can tell this is something special. It's shaped in a triangle and has a holographic print on it, which is much different than what the company usually creates. Honestly, I can't even begin to guess what might be inside.
There is some good news, though: You might not have to wait until December to get your hands on this gorgeous palette. According to the company's Instagram, a limited quantity will be offered at the Makeup Show in Chicago this weekend. That means we could possibly find out what's housed in this gorgeous packaging soon.
Also, don't forget that the company's Better Together Collection, a collab with Too Faced, will also be out in December. What a time to be a makeup-lover!
Images: katvondbeauty/Instagram (1)