Brendan Dassey Will Be Staying In Jail For Now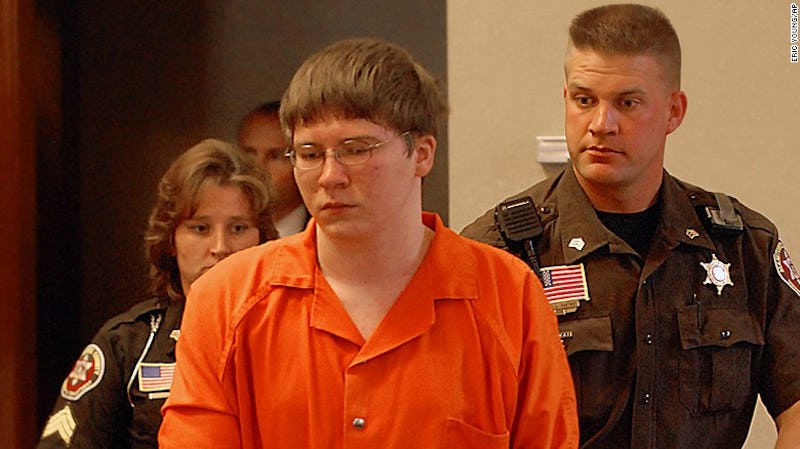 Fans of Making a Murderer have been on a roller coaster of emotions over the past few weeks. The state of Wisconsin, where Brendan Dassey has been imprisoned since his arrest in 2006 for the 2005 murder of Teresa Halbach, had wanted to keep Steven Avery's nephew in custody while they appeal his order of release. However, it was announced Wednesday that the state's motion has been denied, and that they must free Dassey by 8:00 p.m. on Nov. 18. However, on Thursday, AP reported that federal appeals court has blocked Dassey's release from prison, meaning that he will not be released on Friday as previously reported. Update, Nov. 18: Steven Avery's lawyer Jerome Buting shared the following statement with Bustle in regards to Dassey's release being blocked: "I'm disappointed of course, but I recognize release is hard to obtain while appeal is pending. That's yet another flaw in our system of justice that needs reform. Some states are doing so already. It doesn't affect the potential for success on underlying appeal."
The 27-year-old first came to nationwide attention as almost a side plot in the true-crime Netflix series Making a Murderer , which made the case that Dassey and his uncle, Steven Avery, could have been wrongfully imprisoned for the murder of Halbach. The Manitowoc Police Department adamantly denies the suggestion that Dassey and Avery were wrongfully convicted. Avery initially spent 18 years incarcerated on a wrongful conviction for sexual assault. Because his conviction for the murder of Halbach came after Avery was wrongfully convicted of a second crime, Avery made for a compelling subject for Making a Murderer. As it turns out Dassey had a compelling case of his own.
Dassey was convicted of Halbach's murder and sentenced to life in prison in 2007 at just 17 years old, based largely upon a confession he gave as a 16-year-old. Based on his age and the fact that Dassey's IQ was tested and he was found to have "severely below-average intelligence, poor social skills, and limited reasoning ability," his lawyers have worked tirelessly to have his confession — which he later recanted — thrown out and his conviction overturned.
Making a Murderer was released to Netflix in December 2015, essentially putting a spotlight on the case, and in August 2016, a federal judge in Milwaukee overturned Dassey's conviction, setting the stage for his release. According to the ruling, the state of Wisconsin was required to either retry Dassey without his confession or release him within 90 days.
However, the state was still appealing the overturn of Dassey's conviction, which I'm sure we'll see and hear more about in Making a Murderer Season 2. Though the judge elected not to hold Dassey while the appeal is pending, per AP, the federal appeals court eventually blocked Dassey's release, and according to The Daily Beast, a federal judge has ordered that he remain in prison while his appeal is pending. And of course, Avery also remains behind bars. It still remains to be seen how further developments in the case will shake out.
Image: Netflix (2)