What's Next For Brendan Dassey?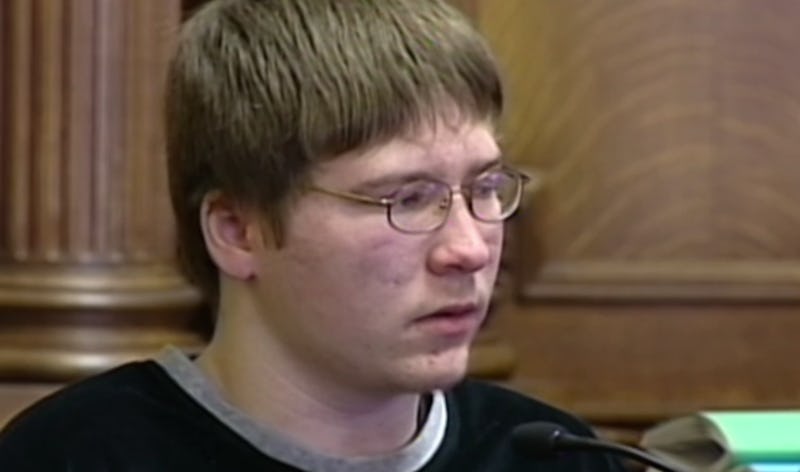 Making a Murderer fans have been avidly following the cases of Brendan Dassey and Steven Avery since the documentary series was released on Netflix in Dec. 2015. Dassey, Avery's nephew, was only a teenager when convicted of the murder of Teresa Halbach, and was sentenced to life in prison with little hope of being released prior to the end of his sentence. That was set to change when a judge overturned Dassey's conviction in Aug. 2016, and his release was ordered by end of day Nov. 18. However, the Wisconsin Department of Justice filed an emergency motion Thursday to the U.S. Court of Appeals for the Seventh Circuit to prevent the release, and was successful. So what happens now that Dassey's release is blocked? Update, Nov. 18: Steven Avery's lawyer Jerome Buting shared the following statement with Bustle in regards to Dassey's release being blocked: "I'm disappointed of course, but I recognize release is hard to obtain while appeal is pending. That's yet another flaw in our system of justice that needs reform. Some states are doing so already. It doesn't affect the potential for success on underlying appeal."
The Associated Press announced Dassey's blocked release in a tweet on Thursday. While Dassey won't be released on Friday as anticipated, there's still hope that he could be released in the future. As the judge ruled that Dassey's confession was unlawful and coerced, it's possible that he will be released from prison at the end of the appeal. (The Manitowoc police still maintain that all evidence in the case was fair.) Due to Thursday's developments, Dassey must remain in prison throughout the appeal.
According to WIVB News 4, Brad Schimel, the Wisconsin Attorney General, has argued that he believes the state will win its appeal against Dassey, and that his conviction will ultimately not be overturned. Schimel also said, "Dassey's interests do not warrant a release, and that his release would harm the public interest." While all hope is not lost for Dassey's supporters, it's clear that the Wisconsin Department of Justice are going to fight to uphold the conviction against Dassey, and they believe that letting him leave prison at this point could jeopardize the case. Whether or not that is true, the Making a Murderer case study must continue to stay in prison, until his appeal is finally heard.
After the blocked release, Dassey's lawyers released the following statement on the Center on Wrongful Convictions of Youth's website:
The Seventh Circuit Court of Appeals has ruled that Brendan Dassey must stay in prison until his appeal is resolved. We are disappointed more than words can say. The fight goes on.
Season 2 of Making a Murderer is currently being filmed, and is likely to follow the progress of Avery and Dassey's legal proceedings. Fans of the show may feel disappointment on behalf of Dassey, and the fact that he must remain in prison throughout his appeal. However, the discussion of his potential innocence is still an important issue, which will be examined in court soon.
Image: Netflix