The KoKo Kollection Won't Be Around Forever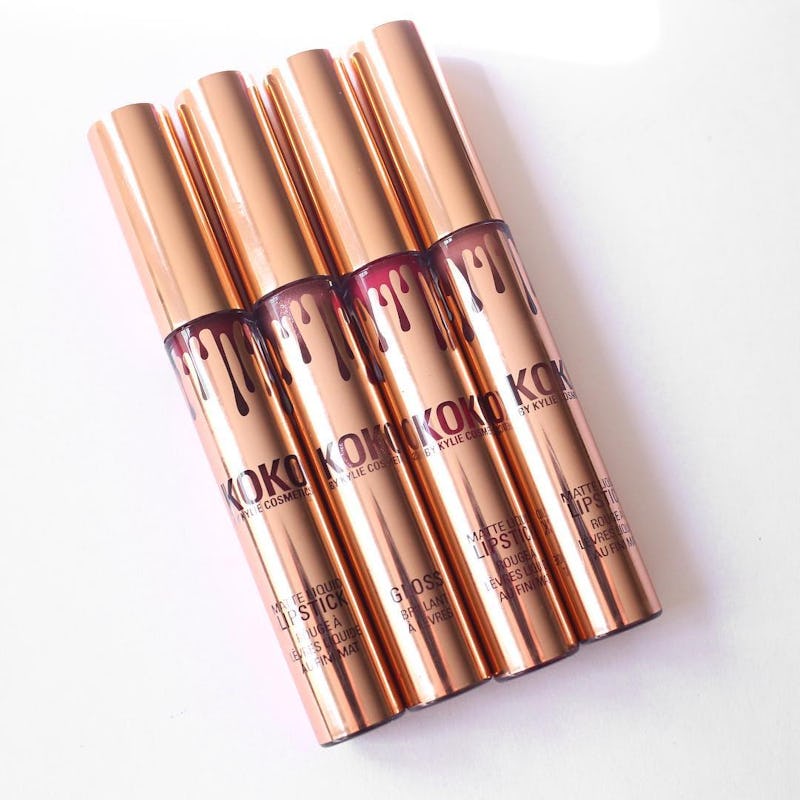 Update: The Koko Kollection is sold out. While fans may still be reeling from the debut of the Kylie Cosmetics Holiday Edition Collection, the brand also had something else planned. On Thursday, the KoKo Kollection restock happened, and fans had one more chance to snag the four lip colors specially curated by Jenner's older sister Khloe Kardashian. With three matte lips and one gorgeous gloss, fans were rabid for this restock, and it looks like they've got another chance to snag it before it's gone for good — kind of.
According to Jenner, the KoKo Kollection was only meant to launch once. However, after selling out in five minutes, she and Kardashian asked fans if they wanted a restock, and they gave a resounding yes. When the collection came back on Thursday, things seemed to be a bit slower for the KoKo Kollection, but don't underestimate fans. In all likelihood, they're just still recovering from the shock of the Holiday Edition Collection.
Jenner and Kardashian kept fans in suspense for a while about the restock, letting them know one was coming but not when. Apparently, the sisters decided to have a Kylie Cosmetics centric week. In the span of two days, the brand has released a plethora of new products and restocked its very first collaboration.
As of press time, the collection was still available. However, according to the Kylie Cosmetics Instagram, the collection is nearly sold out.
Fans are clearly buying the collection, and that's a good thing because this may be their last chance. Otherwise, you'll need to snag the limited edition Kylie Holiday Edition box to snag even one of the shades.
While you can still snag the collection right now, I wouldn't bet on it much longer according to the number of people on Twitter who have purchased it.
Plus, with free holiday shipping, it's total deal.
Head over to Kylie Cosmetics to snag the KoKo Kollection in its seemingly final restock. This baby won't last much longer.
Images: Kylie Cosmetics/Instagram