What To Do With Thanksgiving Leftovers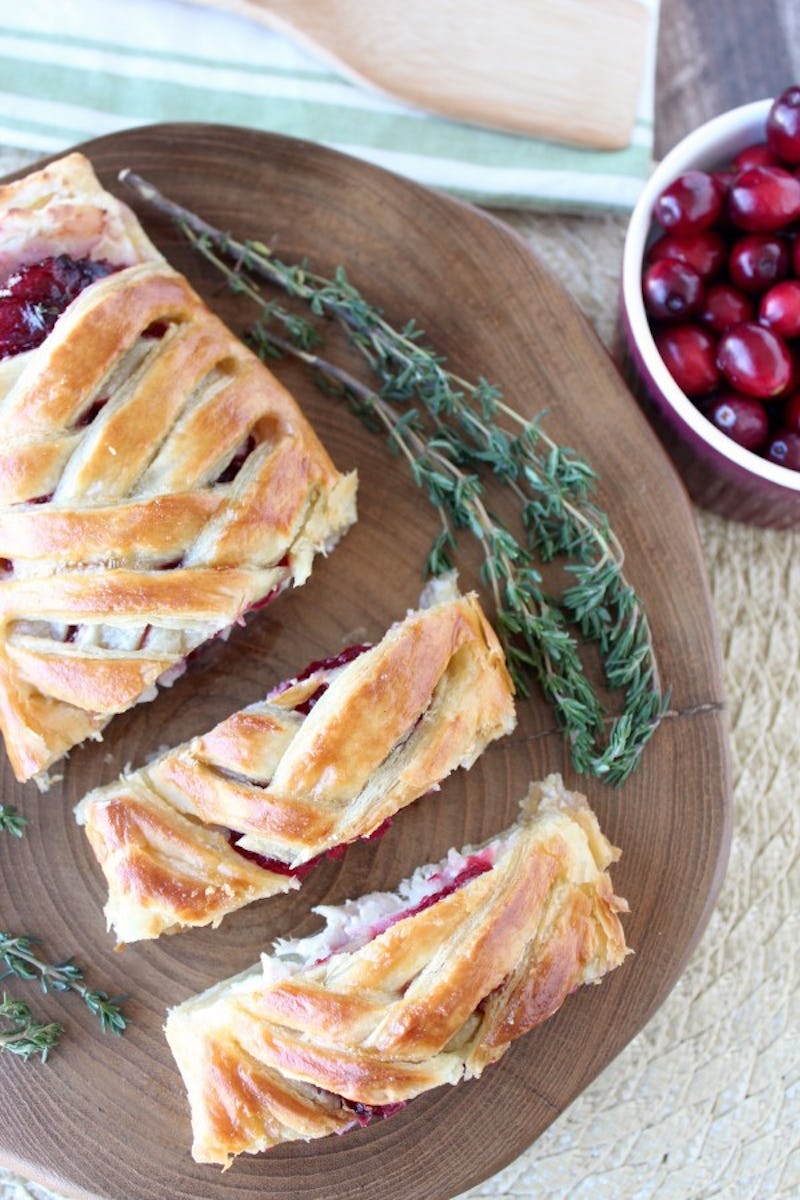 If you're cooking for the holidays, you know how much time, effort, and care goes into preparing every dish. You also know how much food can be left uneaten at the end of the annual feast — all ingredients for leftover creations the next day. But, perhaps you're starting to run out of new ideas for what to do with Thanksgiving leftovers. Don't worry — if this is the case, I have a brand new batch of re-imagined dinners that sandwiches aren't the only way to eat turkey the next day.
Thanksgiving is a beloved holiday for it's ability to bring friends and family around the table for a shared feast, but it's has a special place in foodies' hearts because of one key thing: the leftovers. It's not just a single day devoted to heaping helpings of stuffing and gravy-smothered turkey, but rather an entire weekend of enjoying the traditional holiday meal in its many creative leftover forms. From layered sandwiches to breakfast casseroles to homemade turkey soup, there's no wrong way to enjoy Thanksgiving leftovers.
Need a little inspiration for your own post-dinner recreations this year? Whether you're trying to make space in your fridge, feed friends and family all weekend long, or carry that holiday flavor to Monday's work lunch, here are 16 ideas for what to do with Thanksgiving leftovers.
1. Shepherd's Pie
The best leftover recipes are the ones that combine every ingredient left in the fridge. The Kitchn has a simple solution with a delicious shepherd's pie, a baked dish that layers all of your favorite Thanksgiving foods on top of one another to create a one delicious meal.
2. Thanksgiving Leftover Sandwich
A classic way to enjoy your holiday meal the day after, you can't go wrong with a Thanksgiving sandwich, like this expertly crafted triple-decker one by the geniuses over at A Cozy Kitchen.
3. Rewind Turkey Pot Pie
A Pretty Life takes your two favorite Thanksgiving leftovers, stuffing and turkey, and puts them together into one inventive and delicious dish.
4. Leftover Breakfast Casserole
A simple dish that requires little more than throwing all your leftovers in a pan with eggs and bread, Whitney Bond's breakfast casserole is a delicious re-imagining of Thanksgiving dinner. Easy to make, it's a crowd-pleasing meal that will feed any leftover guests still hanging around with the leftover food.
5. Cranberry Buttermilk Pancakes
If you find yourself with just a few scoops of cranberry sauce left over at the end of your Thanksgiving feast, don't waste it by throwing it in the trash — even the smallest portions of leftovers can be turned into something else. The Kitchn puts uneaten cranberry sauce to good use by mixing them into a delicious and fluffy pancake recipe, giving you the option to enjoy your Turkey Day leftovers for breakfast, lunch, and dinner.
6. Stuffing Muffins
There are so many different ways to enjoy stuffing — in a sandwich, in the form of hash, reheated and covered in gravy — but none are as cute as A Cozy Kitchen's stuffing muffins. A simple way to eat stuffing days after the holiday, you might consider making these all year round.
7. Mini Turkey Meatloaves
Everyone loves Thanksgiving dinner, but not everyone loves eating leftovers the same way they did on turkey day. With Whitney Bond's mini turkey meatloaf, you can enjoy the star of Turkey Day in a brand new, not to mention cute, way.
8. Thanksgiving Nachos
Throw anything on top of tortilla chips and cover it with cheese, and I will eat it — no questions asked. When that anything is Thanksgiving leftovers, though, I'll want several helpings. A unique take on idea of holiday meal recreations, these nachos are a fun way to enjoy your favorite fall flavors in a brand new way.
9. Pan-Fried Stuffing
Stuffing isn't only a good topping in leftover Thanksgiving sandwiches, it makes a delicious snack, too. Simply fry it up in a pan with some vegetable oil, like this recipe like The Kitchn calls for, and in no time, you have a warm, crunchy bite of holiday goodness.
10. Mushroom Spinach Turkey Quiche With Stuffing Crust
In my family, Thanksgiving isn't just one day, it's all weekend long, which means the food and the fun never ends. Whitney Bond's mushroom spinach turkey quiche, complete with a stuffing crust, makes feeding friends and loved ones all weekend long as easy as pie — in this case, egg pie.
11. Sweet Potato Hummus
You've had it with garlic and herbs, you've tried it with sun dried tomatoes, but have you ever tasted sweet potato hummus? A creamy, flavorful blend, A Cozy Kitchen's ingenious recipe makes good use of a common leftover ingredient.
12. Leftover Mason Jars
Don't have enough room in your fridge for all the Thanksgiving leftovers? Don't keep them all to yourself, then. Instead, Share them by giving your dinner guests layered mason jars, like these from The Kitchn, and rest assured that everyone will be going home happy.
13. Cranberry Turkey Puff Pastry
Step up your sandwich game by turning leftover turkey and cranberry sauce into this warm and flaky puff pastry from Whitney Bond. As tasty as it is beautiful, this is a leftover dish you're going to want to share with the whole family.
14. Leftover Pie Shake
If your dessert table is littered with single pieces of pie, don't toss them in the trash just yet. Instead, mix them up in the blender with some ice cream, milk, vanilla, and cinnamon, and create The Kitchn's delicious leftover dessert milkshake that will make you appreciate pie in a whole new way.
Images: The Kitchn (5); A Cozy Kitchen (3); Whitney Bond (5); A Pretty Life