'Incarnate' Proves 'Tis The Season To Be Scary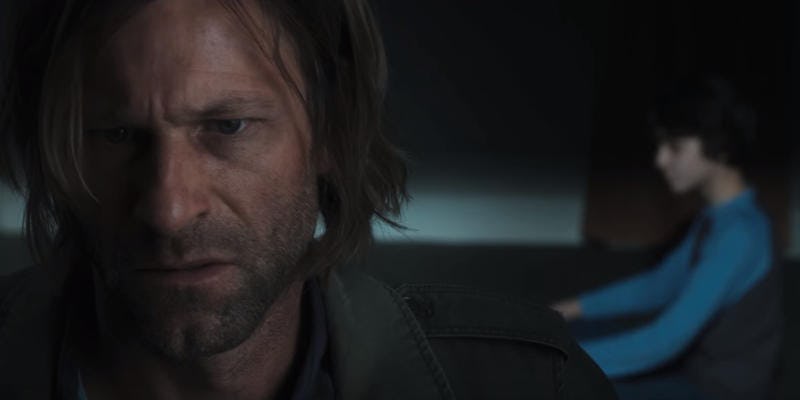 While December is usually reserved for holiday movies and Oscar bait (and starting last year, Star Wars movies), there remains another type of film that seemingly never goes out of fashion: Horror films. Scary movies are popular year-round, even when people are supposed to be all jolly and whatnot. This year, the new film Incarnate will attempt to fill audiences with terror rather than good cheer, but will it succeed? How scary is Incarnate ?
To be honest, the movie looks pretty terrifying. 2016 has already been one of the greatest years ever for horror films, with Lights Out, Don't Breathe, The Conjuring 2, 10 Cloverfield Lane, The Witch, and more all keeping fans of the macabre satisfied throughout the year. Incarnate looks to close out 2016 on a high note, and judging from its premise, I think it will do just that. The movie deals with demonic possession, which is in my opinion the most frightening subject for horror movies. This is probably due to my Catholic upbringing, but for me the two scariest films I've ever seen are The Exorcist and the original Paranormal Activity — both of which deal with the subject. Incarnate, however, is taking the theme of demonic possession in a whole new direction.
Right off the bat, the movie adds in a few tried and true elements. There's the horror mainstay of the creepy kid, this time a little boy who's possessed by a demon. There's some spirited casting in Carice van Houten, AKA Game of Thrones ' Melisandre, whose presence alone should make preconditioned fans feel uneasy. And then there's the film's signature look for those who are possessed: Really creepy makeup around the eyes that has a very unnerving effect.
But where Incarnate really has potential is in the way its "exorcist," played by Aaron Eckhart, fights the demons. He's not a priest; he instead uses technology to enter the victim's mind and confront the demon that way. Think Inception meets A Nightmare on Elm Street meets The Exorcist. Seeing what goes on inside a demon's mind could be even scarier than seeing a demon in the real world, and any fan of horror should be excited about any film that brings something new to the genre.
While Incarnate certainly has some thriller/action elements that keep it from being classified as a straight up horror film, the movie's fresh new take on fighting demonic possession should be plenty scary enough for fans of all things horrifying this Christmas season.
Images: Blumhouse Productions/High Top Releasing