7 Diverse Christmas Movies You Can Watch Right Now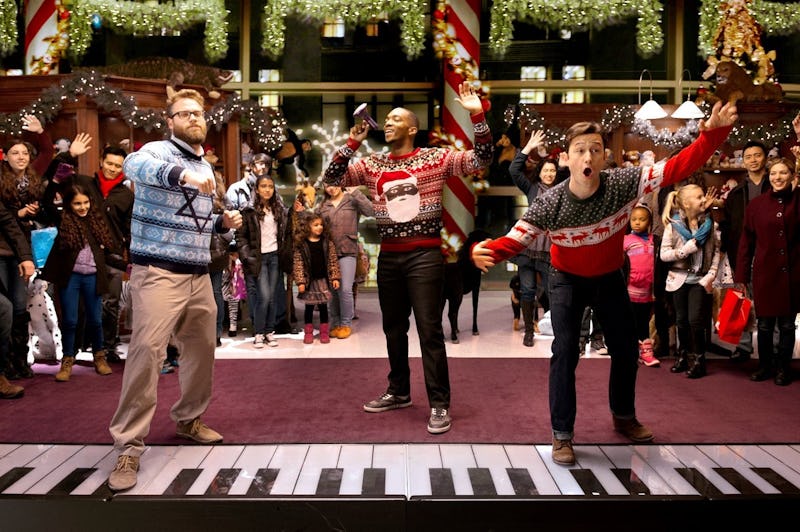 Looking for a diverse Christmas movie in Hollywood is kind of like looking for a Hollywood movie with an Asian male romantic lead: nearly impossible. Yes, there are a few Christmas movies that feature diverse casts, but they are few and far between. Christmas movies are really like any other genre in Hollywood. They star predominantly white casts, with a few supporting or bit minority players thrown in for effect. That said, there are a few diverse Christmas movies you can watch this Holiday season.
Now, before I get into the movies themselves, I want to be clear about what I mean by labeling a film a diverse Christmas movie. For the purposes of this list, a diverse Christmas movie needs to have a cast made up of multiple ethnicities and at least one non-white lead who exists to do more than service the plot of a white character. Furthermore, the non-white lead must not be passing for white, intentionally or not. (Meaning most Dean Cain movies are out.) Alright, now that that's settled, here are seven diverse Christmas movies you can enjoy right now.
1. A Very Harold & Kumar 3D Christmas
The third film in the Harold & Kumar series, A Very Harold & Kumar 3D Christmas is really good fun, and probably the only mainstream Christmas movie starring two Asian actors you will ever see.
2. The Night Before
Joseph Gordon-Levitt, Seth Rogen, and Anthony Mackie play BFFs on a wild Christmas Eve adventure. And with small roles from Mindy Kaling, Ilana Glazer, and Tracy Morgan, The Night Before was probably one of the most diverse movies to come out of a Hollywood studio in 2015.
3. Noel
Strangers, including Penélope Cruz, Paul Walker, and Susan Sarandon come together on Christmas in Noel, a deceptively diverse Christmas movie released in 2004.
4. Holiday In Handcuffs
This ABC Family Original Movie has everything: interracial romance, abduction, and Christmas.
5. Christmas Cupid
Another ABC Family Original Movie, Christmas Cupid is your typical sugary romance, just a little bit more diverse.
6. Trading Places
Eddie Murphy and Dan Aykroyd switch places in this 1983 Christmas comedy. It's not the perfect film on diversity, but, hey, it's Christmas, so we can forgive some faults, right?
7. Bad Santa
OK, Bad Santa isn't that diverse, but it has Bernie Mac and Tony Cox in two pretty prominent supporting roles, and that doesn't happen every day in Hollywood.
There aren't too many diverse Christmas movies, unfortunately, which isn't surprising given Hollywood's diversity track record. Hopefully, more will come soon, and in the meantime, at least we have these.
Images: Columbia Pictures