Unique Baby Names Inspired By Amazing Feminists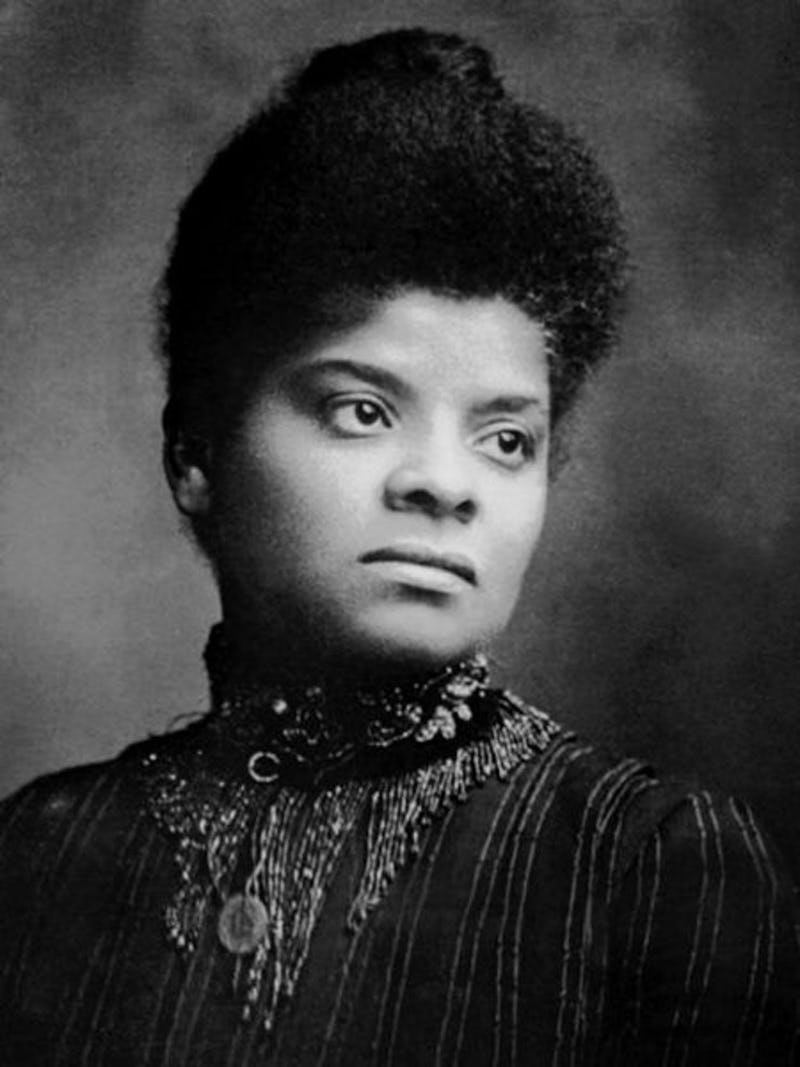 Choosing a name for your child is one of those weighted decisions that you can spend far too much time racking your brain over. It's only natural, since your child will most likely carry that name for the rest of their entire life. So if you happen to be on the hunt and are looking for a name with intention, consider this: There are plenty of unique baby names inspired by feminists from history. What could be more meaningful than giving your child a name shared with a true trailblazer — someone who devoted their life to ensuring all human beings enjoyed equal footing?
There's a scene in the old Natalie Portman movie Where the Heart Is that always stuck with me when I was trying to choose names for my own children. When asked what she was going to name her baby, Portman's character tells her friend Moses she is thinking of naming the baby "Wendi with an 'i." To which he responds, "Don't you dare! Give that baby a name that means something." Of course, the name she settled on was Americus. And while I'm not necessarily suggesting you go out and name your offspring Americus — more power to you if you do, though — I do love the idea of giving children names with substance.
Since many of the names of famous feminists throughout history are now pretty popular (Emma, anyone?), I did a little digging to give you some more original ideas for baby names inspired by feminists from history. If you've got a little one on the way, congrats and happy name-hunting.
1. Ottilie
Pronounced "ott-till-ee," this soft-sounding name bears the fierce meaning of "prosperous in battle." Its feminist namesake, Ottilie Assing, was equally fierce — the German journalist was a passionate and important abolitionist whose advocacy is unfortunately often overshadowed by her romantic entanglement with fellow abolitionist Frederick Douglass.
2. Joss
American screenwriter and director Joss Whedon is one of Hollywood's most outspoken feminist allies, and his work reflects those values. He has given audiences characters to look up to in TV shows like Buffy the Vampire Slayer and in movies like The Avengers. The name Joss, which means "the merry one," works equally well for boys and girls.
3. Belmont
Another gender-neutral name, Belmont comes from the surname of American socialite and suffragist Alva Belmont. And if you're looking to raise a child who breathes fire, she's a woman you want to channel — Alva Belmont was never afraid to challenge convention. In 1895, she divorced her philandering husband at a time when doing so was practically unheard of, and shortly after became a staunch proponent of the suffrage movement after hearing a lecture by Ida Husted Harper.
4. Aletta
A variation of the name Alethea, Aletta means "truth." So, for starters, it's got that going for it. Once you factor in the feminist namesake Aletta Jacobs, you'll see why it's a winner. A suffrage activist, Jacobs was a Dutch physician by day who was the first female to attend a Dutch university and the first woman physician in the Netherlands. She devoted her life to the suffrage movement, birth control advocacy, and lower class aid.
5. Wells
You can't have a list like this and not include Ida B. Wells somewhere on it. Born just before Lincoln issued the Emancipation Proclamation, Wells became a journalist against all odds — after her parents and one of her siblings passed away due to yellow fever, she became caretaker to her other siblings at the age of 16. Using the pen name "Iola," she began writing about social and racial injustices. She would eventually lead an anti-lynching campaign and establish several civil rights organizations. The boys' name Wells, which means "spring," would be a lovely nod.
6. Tavi
At the tender age of 11 years old, Tavi Gevinson became an online sensation thanks to her blog, StyleRookie. In 2015, she decided to devote more of her efforts to engaging young girls in feminist discussion, founding the empowering Rookie Magazine when she was only 15 years old. She's smart, brave, and incredibly endearing, making this gender-neutral name even more appealing. Thought to be a shortened form of Octavia, it could mean "eighth."
7. Corbett
An English name meaning "raven," Corbett comes in this context from Dame Margery Corbett Ashby. Considered a women's rights pioneer, Ashby helped found the International Woman Suffrage Alliance (later renamed the International Alliance of Women). She also served as president of the Women's Liberal Federation, editor of the International Women's News, and was deemed Dame Commander of the Order of the British Empire in 1967.
8. Audre
While the name Audrey, which means "noble strength," remains an extremely popular name choice, its derivative Audre is still largely novel. But if ever there was a reason to breathe new life into the name, it's the inspiration provided by the poet Audre Lorde. Through her writing, she became a preeminent voice on topics pertaining to race, sexuality, and feminism.
9. Kingsford
If you like names with a little mystery, you might consider naming your child Kingsford after English anti-vivisection, vegetarian, and women's rights advocate Anna Kingsford. Why? Well in addition to being an outspoken feminist, Kingsford was rumored to have mystic visions and had quite an influence on the late 19th-century spirituality movement.
10. Tennessee
Although this name is a bit of a mouthful, the fact that it's equally big on charm makes its length easy to overlook. Plus, you could always use the nickname "Tennie," as American suffragist Tennessee Celeste Claflin did. Tennie and her sister, Victoria Woodhull, are known as the first women to open a brokerage firm on Wall Street. The sisters also started a radical newspaper publication called Woodhull & Claflin's Weekly, which advocated for a woman's sexual freedom.
11. Freeman
There are actually two feminists with the last name Freeman and, coincidentally, they have the same first name too, albeit spelled slightly differently. Elizabeth Freeman made her mark on history as one of the first slaves in Massachusetts to sue for and win her own freedom. Elisabeth Freeman (with an "s") was a suffragist and civil rights activist who made waves with her report for the NAACP on the lynching of Jesse Washington.
12. Shaw
Although not a common name, Shaw would be well-suited for a child of any gender. Meaning "dweller by the wood," the name aligns with the trend of surnames as first names — especially when you consider Anna Howard Shaw. A minister, medical professional, and writer, Shaw was a passionate women's rights activist who, in her later years, spoke in support of world peace and the new League of Nations.
13. Inez
Here's another name with double feminist impact for you: Inez, which means "pure." Inez Milholland was known to be a woman who would champion for all who were disenfranchised. Accordingly, she was an impassioned feminist and suffragist ho often spoke out on behalf of women's rights. Another suffragist, writer Inez Haynes Gillmore Irwin was a member of the National Women's Party advisory council.
14. Malala
To know of Malala Yousafzai is to be inspired by her. At only 15 years old, she was shot in the head be a Taliban gunman on her way home from school. She survived and has since dedicated her life to advocating for the rights of women and children, particularly where education is concerned. In 2014, she became the youngest person to receive the Nobel Peace Prize.
Images: Wikipedia Commons; Giphy (2)