The New 'Little Shop Of Horrors' Is In Good Hands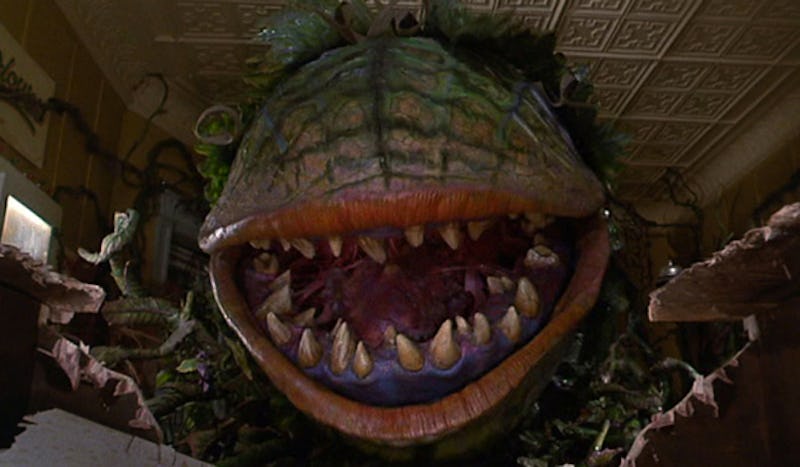 Usually when I hear one of my favorite films is being remade, I am filled with an immediate sense of dread. When the film in question is a beloved cult classic with spectacular musical numbers and a talking carnivorous plant, that sense of dread doubles. However, the remake of Little Shop of Horrors just got the best possible director turning all of my fears into excitement. Variety reported The WB and The CW legend Greg Berlanti will direct the Little Shop of Horrors remake, and I believe he is the best possible man for the job.
Berlanti is the man behind the extended DC television universe on The CW. He lends his production skills and sometimes his pen to Arrow, The Flash, Supergirl, and Legends of Tomorrow. This winter he will be adding Riverdale to his impressive résumé, which also already includes two iconic WB creations — Everwood and Jack & Bobby. Berlanti knows how to tell captivating stories, and he is just as comfortable with emotional family dramas as he is with the fantastic stories of high-flying superheroes.
Little Shop of Horrors is, on the surface, an exceedingly silly film. Audrey II is a giant Venus Flytrap who sings and has a taste for blood, but beneath the gory death scenes and over-the-top musical numbers is the story of a lonely shop owner who is yearning for success and love. It's a twisted story to be sure, but Little Shop of Horrors has endured because it mixes a strangely touching story against a hilarious and macabre backdrop.
Berlanti has made a career out of finding the human element in even the most fantastic of tales. While his only big-screen directorial effort to date was the Katherine Heigl film Life As We Know It, his TV work has made The CW a destination for high quality superhero shows. He is even planning a Supergirl and The Flash musical crossover, which means Berlanti will soon have musical experience on his résumé as well — and if you count his work on ABC's short-lived Eli Stone, he has already flirted with the musical genre in the past.
Fans of Little Shop of Horrors have every right to be nervous. The 1986 film is a timeless sci-fi oddity. It is going to be hard for anyone to improve upon a film that starred Steve Martin as a sadistic dentist and made a plant thirsty for human blood one of cinema's most instantly recognizable characters. Remember, even the 1986 film was a remake of the 1960 original (and the successful stage show). Given a chance, Berlanti can infuse the story with a new energy just as he did for The Flash, Supergirl, and the countless other heroes and villains who populate the Arrowverse.
Plus, with Berlanti on board as director, there is a much better chance of Grant Gustin landing the role of the shopkeeper, Seymour, and that is something I think everyone can agree even Audrey II would approve of.
Image: Warner Bros.