So Many '90s & '00s Shows Came Back In 2016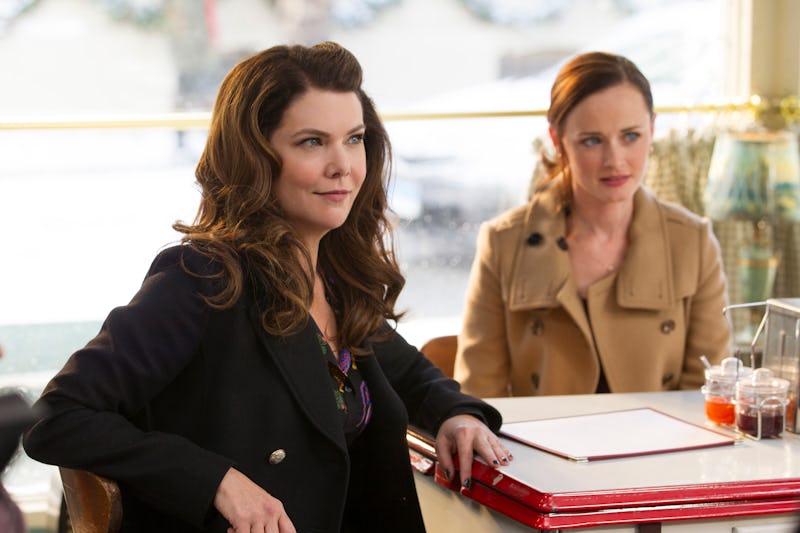 Programming heads are apparently a nostalgic bunch, because reboots and revivals have been ruling television all year. Everything from '70s mini-series Roots to horror classic The Exorcist got a second chance on screen, and shows like Star Trek, The X-Files, and Dirty Dancing are already gearing up for 2017 premieres. Most surprising, however, were all of the '90s and '00s shows that came back in 2016.
There were only five in total, but that doesn't include the handful of film-to-TV adaptations and the projects that are still coming together behind scenes. It's wild that the 2000s feel like not even that long ago, but yet they're already being brought back. Does this mean Parks and Rec could live again? Will Supernatural ever die? And where, please God, is the Freaks and Geeks revival?
Until then, here are all the shows 2016 brought back from the dead — ICYMI.
The X-Files
After 14 years off-air and an ill-received 2008 movie, this '90s cult favorite was one of the first to make a comeback. Its 10th season premiered in January, putting Mulder and Scully right back on the case.
Fuller House
Almost all of the Tanner family reunited for this family sitcom's second go. The original starred Bob Saget as a widower who teams with his best friend and brother-in-law to raise his three kids, and the reboot finds his daughter, D.J., in a similar position: She moves in with her sister Stephanie and BFF Kimmy with her own three kids after her husband dies during his firefighting duties. Season 1 premiered on Netflix in February and Season 2 hit in December.
The Powerpuff Girls
Sugar, spice, and everything nice brought animated favorite The Powerpuff Girls back to screen in April.
Macgyver
Lucas Till reimagined the role of Macgyver's titular secret agent when the reboot premiered in September. It originally starred Richard Dean Anderson and ran from 1985 to 1992.
Gilmore Girls
Almost a decade after fans bid a final goodbye to Stars Hollow, Gilmore Girls returned on Netflix in late November. The much-beloved mother-daughter dramedy unfolded in four movie-length episodes — and boy, did those famous last four words cause a stir.
Images: Saeed Adyani/Netflix (1)