11 Holiday Movie Gems You're Missing On Netflix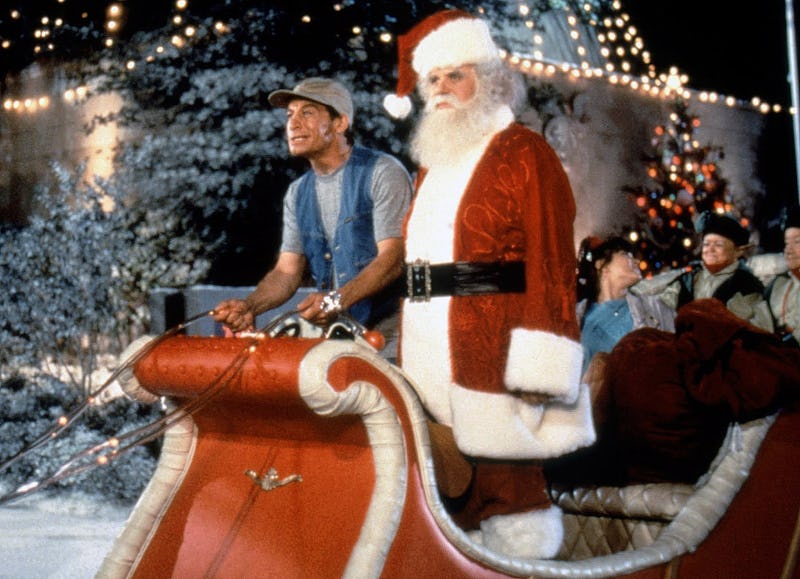 During the holiday season, most people tend to watch the same movies every year. Whether it be It's a Wonderful Life or Elf or National Lampoon's Christmas Vacation, family traditions often play a big part in peoples' holiday viewing habits. While I myself am guilty of this, I also think its important to broaden one's horizons when it comes to holiday movie viewing habits, and I always make it a point to watch one or two new films every year. And with the prevalence of streaming services today, it's become easier than ever to do so, like with all the hidden holiday movie gems on Netflix.
Granted, Netflix does have its fair share of classics this year. Love Actually is a must-watch for many in December; as is the 1996 remake of Miracle on 34th Street and the perfectly '80s Bill Murray comedy Scrooged. All of these movies are available for streaming on the service, and all would make a fine choice for holiday viewing, but I'm more interested in the films that fly under the radar. Many of the movies listed here you may have missed for one reason or another, but any one of them could prove to be a worthy addition to your holiday movie lineup.
1. Ernest Saves Christmas
Not exactly Oscar material, but fun nonetheless.
2. Happy Christmas
Who doesn't want some Anna Kendrick for some holidays?
3. Mickey's Magical Christmas
This package film contains some classic Disney shorts, as well as the excellent Mickey's Christmas Carol.
4. Journey to the Christmas Star
This Norwegian fairy tale will have you believing in magic.
5. The Ref
A run-of-the-mill Christmas movie this is not.
6. Marvel Superhero Adventures: Frost Fight
Some Avengers and Guardians of the Galaxy team up to save Santa Claus from Loki. Yes, really.
7. Tree Man
A documentary on those mysterious people who sell Christmas trees on New York City sidewalks.
8. Noel
RIP Paul Walker and Robin Williams, both of whom show up in this star-studded film.
9. The Lion, The Witch, And The Wardrobe
Father Christmas appears in this fantasy adventure, so I'd say that makes it a Christmas movie in disguise.
10. Christmas Cracker
Another doc, this one about people who celebrate Christmas year 'round (they've probably seen every film on this list, too).
11. White Christmas
This movie is obviously famous, but you may have avoided it due to it being "old and outdated." That's a mistake. It's easily the best Christmas movie on Netflix.
With all of these hidden holiday gems on Netflix, you definitely won't be lacking something new to watch this Christmas season!
Images: Walt Disney Pictures