Hermione Retells Her Life In Drawings In New Video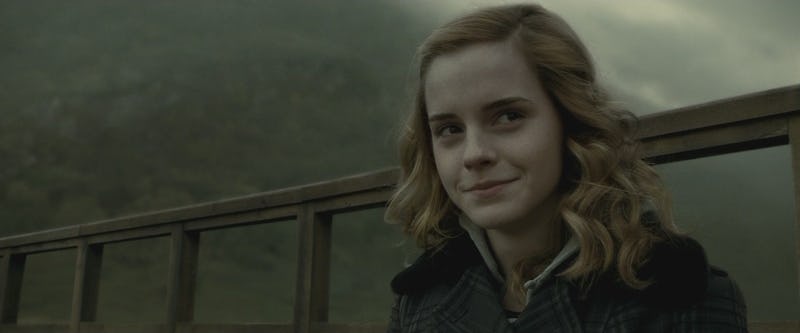 In a new YouTube video from Draw My Life, Hermione retells her life in drawings. If you love Harry Potter fanart, you're going to adore this video, which features some of the best dry-erase marker drawings you'll ever see. Seriously, you're going to love it.
Hermione Granger lived an illustrious life. Not only was she dubbed "the brightest witch of her age" — in Year 3, no less! — but she went on to become the Minister for Magic by the time she turned 40. In the meantime, she acted as Harry Potter's guardian angel and translated The Tales of Beedle the Bard from ancient runes. And, as Draw My Life reminds us, she "smuggled a dragon, confronted a basilisk, [went] back in time, faced Death Eaters, [and] searched for Horcruxes," all in her seven years at Hogwarts. Pretty snazzy, if you ask me.
Although the Draw My Life video clearly pulls Hermione and other characters' likenesses from Warner Bros. blockbuster film franchise, it also features one key aspect of Hermione's life story that was left out of the movies. That's right, Potterheads, Draw My Life did not forget to include Hermione's social justice endeavor, the Society for the Promotion of Elfish Welfare!
Check out the full video below and let me know what you think of Hermione retelling her life story in drawings on Twitter!
Image: Warner Bros.