Get Your Hands On The Kylie Jenner Merch ASAP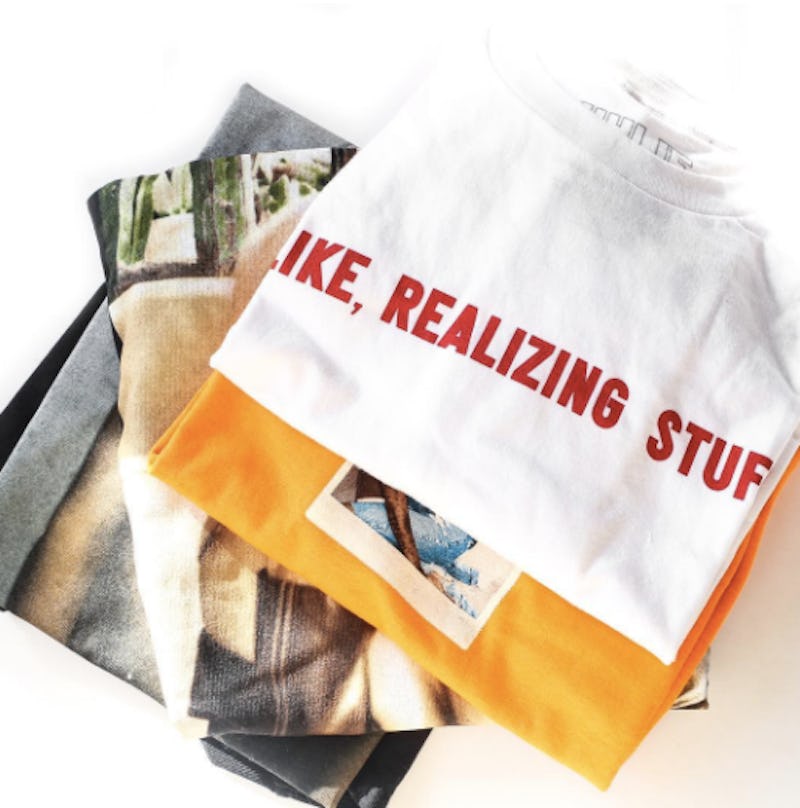 After some serious online teasing, the day everyone's been waiting for is finally here. The Kylie Shop is open and ready for business, and as you can imagine, the rush to get products is insane. You're going to have to go up against every other Kylie Jenner fan on the planet to successfully add items to your cart, so there's a little bit of skill and a whole lot of luck involved here. Is the Kylie Jenner merch sold out? Seems as though today may be your lucky day! UPDATE: Items such as the Blackout Lips Bomber and more are now sold out on The Kylie Shop website.
EARLIER: There's a shopping restriction so that only five items can be purchased at a time, as Bustle previously reported. So, that's sure to increase your chances of nabbing what this store has to offer. Plus, if you are an app subscriber, you were able to sign on a few minutes early to be among the first to cop these incredible tees, pins, phone cases and more.
As of press time all of the items were still in stock. But still, I wouldn't suggest wasting too much time before heading over to The Kylie Shop website. There are ten different t-shirt options to choose from, four different phone cases and so much more still up for grabs. And trust me, you're not going to want to miss the chance to shop these majorly cool items before they're gone.
People have literally been able to count down the hours until the store went live.
Jenner's been showing off the merch online for weeks now.
And every piece looks pretty amazing.
All in all, she's created the perfect recipe for a shopping frenzy.
Now's your chance to rack up!
Image: thekylieshop/Instagram (1)