Joshua Jackson Isn't Into More 'Dawson's Creek'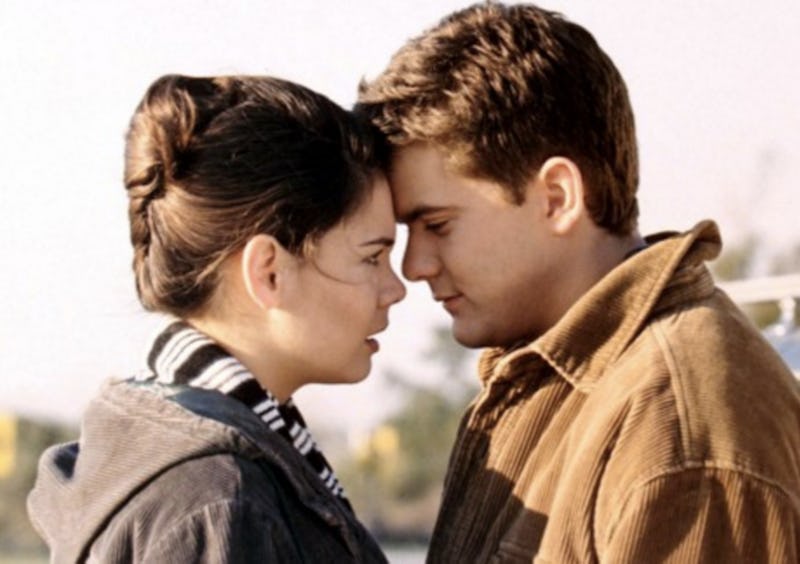 Fans of Dawson's Creek, prepare to get your hearts broken. In an appearance on The Ellen DeGeneres Show on Tuesday, Joshua Jackson discussed the possibility of a Dawson's Creek revival, and the actor was less than enthused. Before you start weeping profusely, it's worth noting that he didn't rule out a reboot of the popular teen show completely, but he didn't think it was something that fans would really want to see. So why exactly doesn't the The Affair actor think that a Dawson's Creek revival would work?
The actor's main reasoning behind dismissing any potential reboot of the show was that the cast have changed so much since the series ended in 2003. Jackson told DeGeneres,
I think for anybody who was a fan of Dawson's , to actually see us on camera again might be a little bit shocking and kind of heartbreaking. We're not cute kids anymore! It's been a long time. We're holding up OK, but I think if you put the four of us now up to the four us then, it might be a little shocking.
However, Jackson's logic only tracks so far, as most of the cast of Dawson's Creek has continued to impress audiences with their acting abilities, and enviable style. Plus, James Van Der Beek and Michelle Williams recently had a mini-reunion, which sent fans into a frenzy, suggesting that a revival would be well-received.
The Dawson's Creek finale flashed forward five years, giving us a glimpse of the characters all grown up. The final episode also featured some pretty dark plot points, including killing off one of the main characters, meaning that not all of the cast would be back for a reboot anyway. I would personally love to find out what happened to Dawson, Pacey, Joey, and the rest of the gang, and there are others out there like me. However, Jackson is seemingly not alone in thinking that a reunion wouldn't work.
Katie Holmes also recently dismissed the idea of a Dawson's Creek revival, as a guest on the Just Jenny podcast. She said, "I don't think we're going to do a reunion... I think that the charm of the show was Kevin Williamson's writing and it was of that time and it gave teenagers this voice." As a huge Williamson fan, I'd argue that bringing the show's creator back for a revival, much like Amy Sherman-Palladino returning to Gilmore Girls , would be the perfect way to return to Dawson's Creek. If you're reading this, Kevin Williamson, the fans would love to see Dawson turn 40, so start working on a script, please.
For now, it doesn't sound as though a Dawson's Creek reboot is on the cards. However, I have a good feeling about 2017, and believe that, with the right story, Pacey Witter would be back on board. So here's hoping.
Image: Warner Bros. Television