One Of Alan Thicke's Final Roles Is So Memorable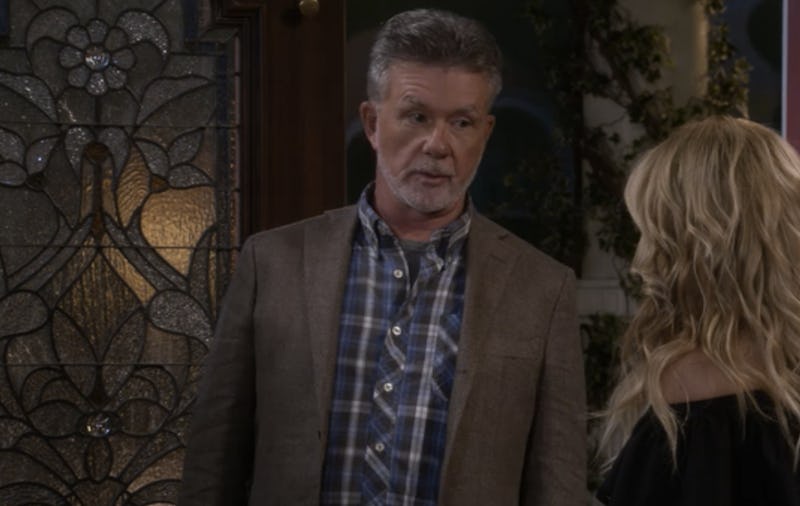 Sad news rocked fans of pop culture, and especially '90s sitcoms Tuesday night when Alan Thicke passed away at age 69 from a heart attack. Many '90s kids will always remember him as Jason Seaver from Growing Pains, but prior to his passing, the actor delivered one last '90s-tastic scene. And now, the Alan Thicke episode of Fuller House has a bittersweet tinge to it. After all, the series had him come on to play a raunchy grandpa — the the opposite of his character on Growing Pains. (Then again, Mr. Seaver was always making suggestive grunting noises at Mr. Seaver, so maybe in some weird way, this is a bizarro homage to the character?)
In the episode, D.J. is single and watching Steve get all cuddly with his wannabe D.J. while he tries to pretend as if he's not dating a near carbon copy of the woman he's love since high school. In order to make her feel better, D.J.'s other ex tries to make her feel better by inviting her grandfather — Thicke — as the matriarch's date for the evening. His name is Mike, and he's a dirty old grandpa who also seems to have become savvy to the ways of pre-date internet stalking. After he compliments D.J.'s legs (or getaway sticks, as he strangely calls them) he says he knows she's a veterinarian, because "that's what the Google says."
It's kind of the perfect role for Thicke, who is known as a wholesome TV dad, to play this wacky grandpa who says things like "my number is 72, but not under the hood, vroom vroom."
And at the end of the day, it's good to see that Thicke was ready and willing to be the butt of the joke — the true mark of a classic TV dad.