The Most Awkward Secret Santa Gifts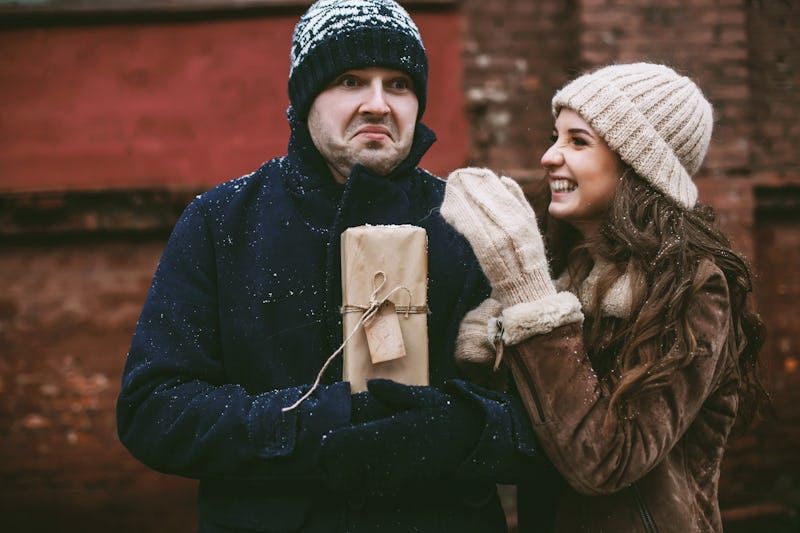 This time of year, many of us are stalking store aisles to find the perfect gift for that not-so-special someone. It's never been easy shopping for a random co-worker or family member you've been assigned in a gift swap, but Twitter has your back. By collecting the worst possible presents with the trending hashtag #BadSecretSantaGifts, you now know exactly what not to buy in your gifting quest.
The worst Secret Santa gifts are always the funniest and/or most awkward. Like when you have the same person two years in a row, and you know they just gave you back what you bought them the year before. Or when you get gifted a delicious spread of bread, cheese, and sweets that there's no way you could possibly eat (thanks allergies!). Or, worst of all, when you go so far out of your way to get a creative present and your Secret Santa just doesn't seem to care. Really, it's the thought that counts, as they say, even if that thought is "I hope this is the last White Elephant/Secret Santa/Yankee Swap I ever do."
In the spirit of giving, here are a few of Twitter's best/worst Secret Santa gifts:
1. The Creepy Present
2. The Way-Too-Personal Present
4. The Useless Present
5. The Re-Gifted Present
Images: Настя Дубровина/Fotolia; Twitter