What To Know About 'Sharknado 2'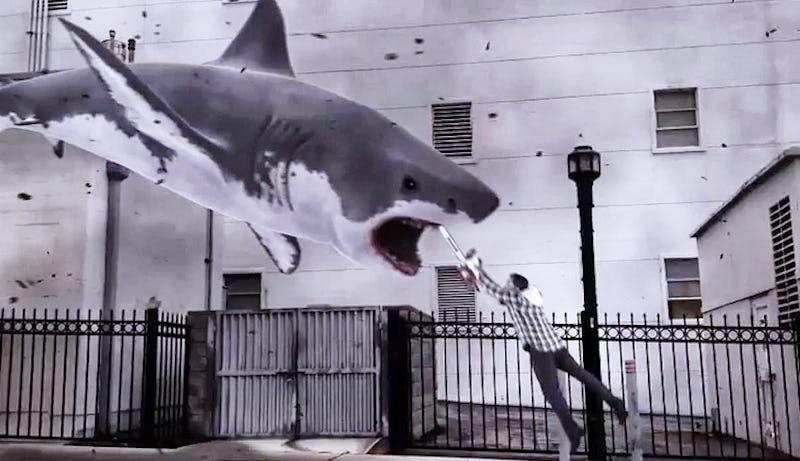 This past summer, a raging storm tore through our pop culture consciousness. It took the form of a tornado made of sharks. It was (fittingly) called Sharknado, and we will remember it fondly, weirdly, and hopefully with at least a little irony. As we inch towards Sharknado 2: The Second One , we must take a moment to mull over what comes next for the newest chapter in a film series whose reputation already precedes it. So here's some of what we already know about Sharknado 2.
Vivica A. Fox and Kelly Osbourne will also be there.
The film will take place in New York City, where the next freak weather incident (tornado of sharks, natch) will occur.
According to director Anthony C. Ferrante, this sci-fi is not about 'military and scientists…it's blowing up sharks with bombs."
But don't worry, he added a "[we] always try to ground the characters as much as possible."
New York classics like the Statue of Liberty and Broadway will feature in the film, probably be berated by sharks.
Sharknado 2 star Judah Friedlander remarked "This to me is the most important film ever made about climate change." Yes, he was joking.
The Today Show's Matt Lauer and Al Roker have cameos, because of course they do.
Eat your heart out, Ghost Shark.
Images: Syfy, Imgur